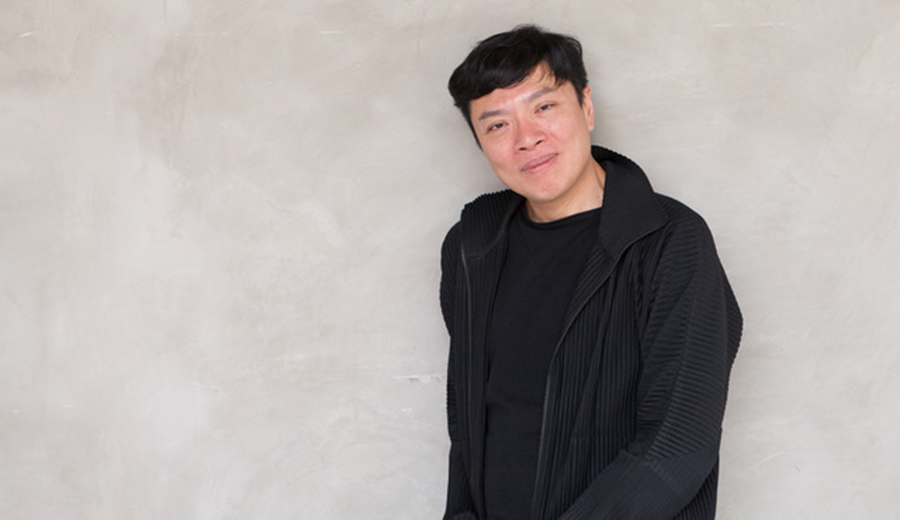 ICPP Public Lecture: Engaging Traditional Arts In Contemporary Curatorial Practice
Thursday, November 8, 2018 at 7:00pm
Ring Family Performing Arts Hall

FREE!
In this public lecture presented by the Institute for Curatorial Practice in Performance, Keng Sen Ong discusses the complex crossings between traditional performance and contemporary art practices. How can curators develop a coherent approach that engages rather than avoids traditional body practices when presenting contemporary art? Examining archives and the "re-performance" turn, as well as referencing the fields of architecture and restoration, Ong charts a field of potentialities, continuums and interventions.
Keng Sen Ong is a performance director who has actively contributed to the evolution and the subsequent transglobalization of the Asian aesthetic in contemporary arts. He studied performance studies at Tisch School of the Arts, New York University, and also holds a law degree. A Fulbright scholar, Ong recently founded the new Singapore International Festival of Arts (SIFA) in 2013 and was the Festival Director for four editions from 2014 to 2017. He created and directed the In-Transit Festival in Berlin from 200 to 2003. His artworks have been presented throughout the world. Ong is artistic director of TheatreWorks, where he created the renowned Flying Circus Project. He mentors emerging artists and founded the Arts Network Asia. He served on the Prince Claus Foundation Jury in Amsterdam from 2012 to 2015. He is the first Singaporean artist to have received both its Young Artist Award (1992) and the Cultural Medallion Award (2003). He was awarded the prestigious Fukuoka Asian Arts and Culture Prize 2010 in Japan.
Founded in 2011, the Institute for Curatorial Practice in Performance at Wesleyan University is the first of its kind, a center for the academic study of the presentation and contextualization of contemporary performance. The low-residency program offers students a Master's degree in innovative and relevant curatorial approaches to developing and presenting time-based art.

The Institute for Curatorial Practice in Performance encourages emerging curators to enrich their understanding of intellectually rigorous, innovative, and artist-centered curatorial models. The mix of instructors--artists, scholars, curators, cultural leaders, writers, and theorists--is intended to spark new possibilities and connections both intellectually and professionally. Instructors provide theoretical and practical tools for students to deepen their research methodologies through reading, writing, viewings, and discussion. Students simultaneously put ideas into practice in their professional lives, developing responsive curatorial practices that address the interdisciplinary nature of performance work today.

Applications are due Tuesday, January 15, 2019 for the academic year beginning July 2019. For more information and to apply, please visit www.wesleyan.edu/icpp.
Photo by Jeannie Ho