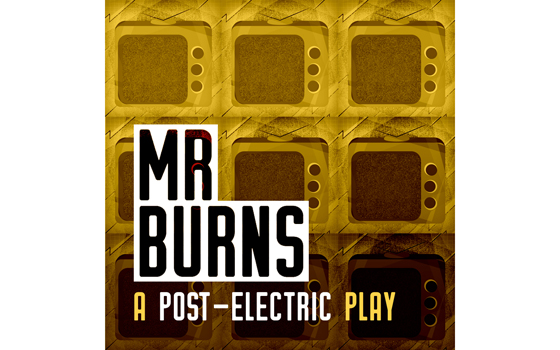 Mr. Burns, a post-electric play
Friday, November 16, 2018 at 8:00pm
CFA Theater

$8 general public; $5 senior citizens, Wesleyan faculty/staff/alumni, non-Wesleyan students; $4 Wesleyan students, youth under 18
Saturday, November 17, 2018 at 2:00pm
CFA Theater

$8 general public; $5 senior citizens, Wesleyan faculty/staff/alumni, non-Wesleyan students; $4 Wesleyan students, youth under 18
Saturday, November 17, 2018 at 8:00pm
CFA Theater

$8 general public; $5 senior citizens, Wesleyan faculty/staff/alumni, non-Wesleyan students; $4 Wesleyan students, youth under 18
Sunday, November 18, 2018 at 2:00pm
CFA Theater

$8 general public; $5 senior citizens, Wesleyan faculty/staff/alumni, non-Wesleyan students; $4 Wesleyan students, youth under 18
Written by Anne Washburn
Directed by Visiting Assistant Professor of Theater
Pirronne Yousefzadeh
"This intoxicating and sobering vision of an American future, set during a day-after-tomorrow apocalypse...has depths of feeling to match its breadth of imagination...With grand assurance and artistry, Ms. Washburn makes us appreciate anew the profound value of storytelling."
—
The New York Times
Shortly after an apocalyptic event, a group of survivors gather together and attempt to recount the "Cape Feare" episode of
The Simpsons
. Seven years later, the group has formed a theatrical troupe that specializes in performing episodes of the series. And 75 years in the future, the same episode, now a familiar myth, has been reworked into a musical pageant, repurposed to fit the artistic and dramatic needs of a culture still reeling from destruction of civilization and the near-extinction of humanity.
With
Mr. Burns
 and the spring 2019 presentation of Tennessee Williams'
Orpheus Descending
, the Theater Department explores the theme of myth.