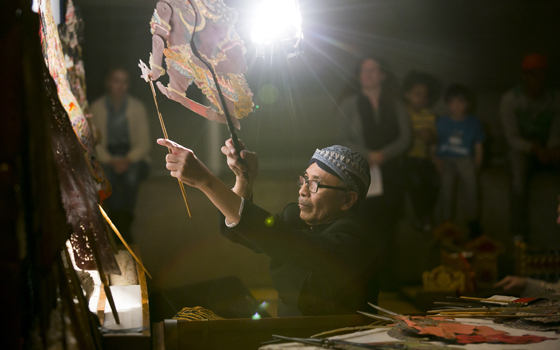 Javanese Puppet Play: Wayang Kulit
Friday, November 30, 2018 at 8:00pm
World Music Hall

FREE!
"For all of us, demons and nobles, are the gesturing shadows of the actors in this Play of Life."
—Noto Soeroto (1919)
Winslow-Kaplan Professor of Music and puppeteer
Sumarsam
and the
Wesleyan Gamelan Ensemble
directed by Artist in Residence
I.M. Harjito
, with guest drummer
Darsono
, will present a Javanese
wayang kulit
, the puppet play employing intricately carved leather puppets, accompanied by an ensemble of tuned gongs, metallophones, two stringed fiddle, xylophone, drums, and vocalists.