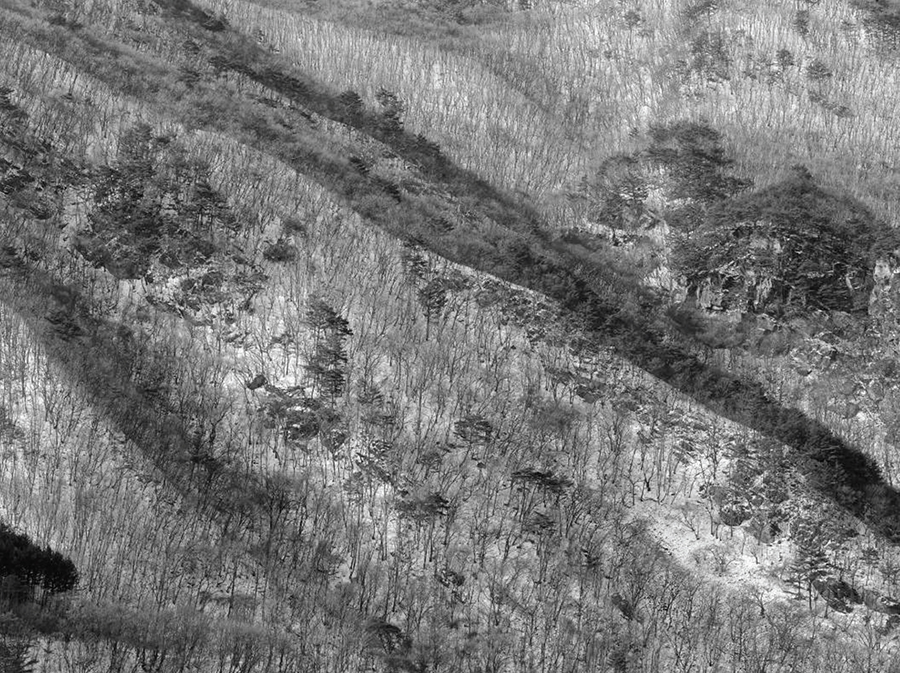 Opening Reception: Sound of Korea
Thursday, January 31, 2019 at 12:00pm
College of East Asian Studies Gallery at Mansfield Freeman Center
FREE!
Remarks by curator Phoebe Junghee Shin and artist Young-Il Kim.

Curated by Phoebe Junghee Shin, the Sound of Korea exhibition presents five landscape photographs by Young-Il Kim as well as two single-channel videos. His photography became well-known when he did some official photography related to the 2018 Pyeongchang Winter Olympics.

Exhibition on display through Saturday, May 25, 2019. 

Click here to see full list of related events.
Click here to see photos from this event. 

Closed Monday, March 11 through Wednesday, March 27, 2019.

Gallery Hours are Monday through Friday, Noon to 4pm.

Listen to a translation of a conversation between curator Phoebe Junghee Shin and artist Young-Il Kim by Sangwon Kim '20 from the Center for the Arts Radio Hour, featuring tracks from Kayagum Ensemble Sagye's album "Part 2" (starting at 5:20):



Listen to a conversation with Director of the Center for the Arts Sarah Curran and Associate Director for Programming and Performing Arts Fiona Coffey about some of the highlights of the spring 2019 season at Wesleyan on the Center for the Arts Radio Hour: