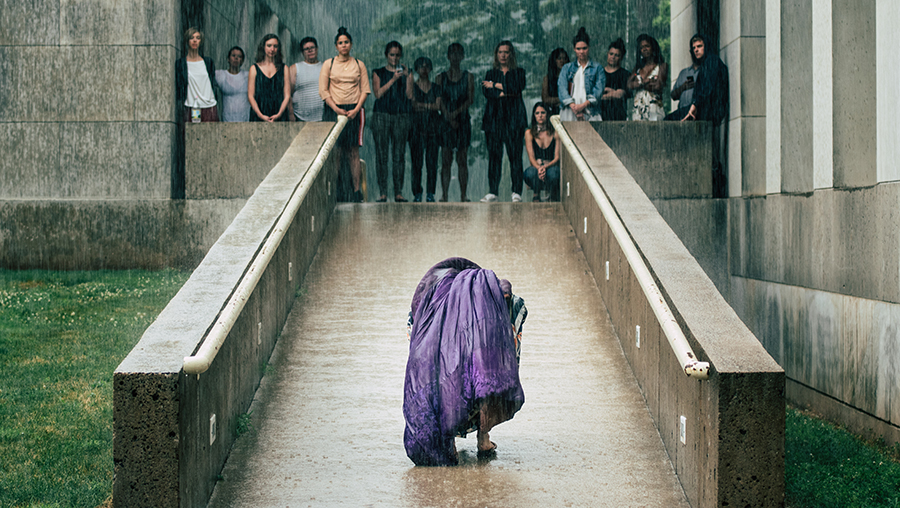 Institute for Curatorial Practice in Performance Symposium
Sunday, March 3, 2019 at 10:00am
Ring Family Performing Arts Hall

FREE!
Contemporary performance is at a distinct crossroads. The co-existence and cross-pollination of idea- and technique-based performance practices have given rise to a dynamic conversation over the past several decades. Please join the Institute for Curatorial Practice in Performance for a symposium featuring the work of current ICPP students on their innovative practices as they merge theory and practice to reimagine performance and curatorial practice in a broader social and political sphere.
Candace Thompson-Zachery
Caribbean/The Future: Regional, National, and Diaspora Considerations
Candace Thompson-Zachery, a Brooklyn resident originally from Trinidad and Tobago, is a dancer, choreographer, personal trainer, cultural producer, and founder of Dance Caribbean COLLECTIVE.

Jessica Williams
Reimagining the Civic-Minded Dance Institution: A Comparison of Artist-Led Curatorial Frameworks and Social Work Practice
Jessica Williams, LMSW, currently serves as Director of Government Grants at Visiting Nurse Service of New York, as well as the cohost of Pod de Deux, an independent podcast about dance. (poddedeux.com)

Deborah Goffe
Orienting Ourselves to See: Mapping Nested Dance Ecosystems as Curatorial Practice in New England
Deborah Goffe is a maker, performer, educator, and performance curator who currently serves as Assistant Professor of Modern/Contemporary Dance at Hampshire College.

Laura Paige Kyber
Empathetic Rumblings: Curating Relations between Art, Audience, and Institution
Laura Paige Kyber is the curatorial assistant for performance at the Museum of Contemporary Art, Chicago. Her current research explores curatorial ethics.
Victoria Carrasco
Utopian Sculpture: Curating Populism and Feminism In and Out Of The Museum
Victoria Carrasco lives and works in Montréal, where she is currently Gallery Manager and Events Coordinator at DHC/ART Foundation for Contemporary Art.

Raechel Hofsteadter
Performing MoMing: Welcoming a New Perspective
Raechel Hofsteadter is a freelance dance artist and arts administrator currently working as the Associate Director of Development Operations at the Auditorium Theatre in Chicago.