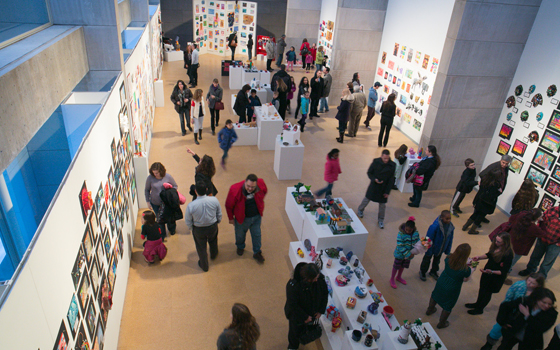 Opening Reception: Middletown Public Schools Art Exhibition
Saturday, March 9, 2019 at 5:00pm
Ezra and Cecile Zilkha Gallery

FREE!
Opening Reception from 5pm to 7pm.

This event is sponsored by the Middletown Board of Education, Middletown Public Schools Cultural Council, and Wesleyan University's Center for the Arts. This is the 38th annual Middletown Public Schools Art Exhibition at Wesleyan, which has been held in the Ezra and Cecile Zilkha Gallery since 1982. 
Exhibition on display through Sunday, March 17, 2019.
Gallery hours: Monday through Friday from Noon to 7pm, Saturday and Sunday from Noon to 4pm.
Click here to see photos from this event. 

Listen to an interview with Sean Callahan, eighth grade art teacher at Woodrow Wilson Middle School in Middletown, Connecticut on the Center for the Arts Radio Hour: