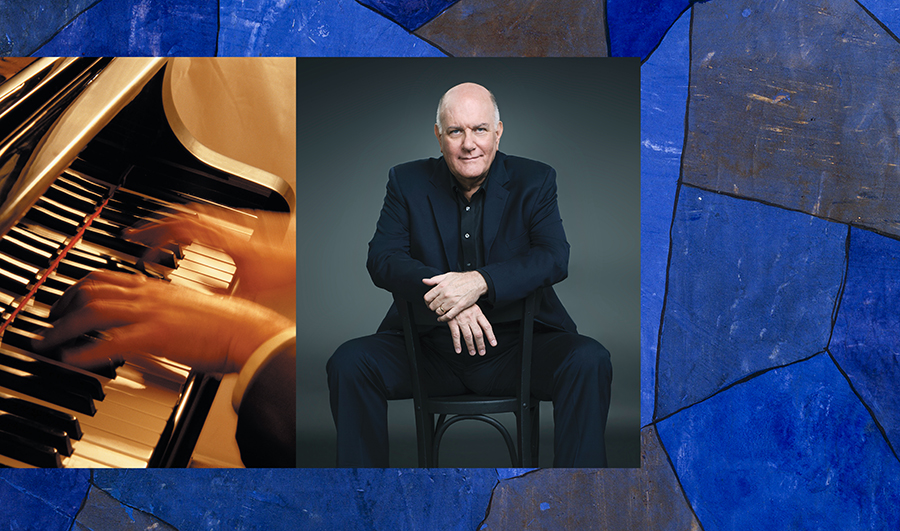 Jim McNeely Tentet
Saturday, April 27, 2019 at 7:30pm
Crowell Concert Hall

$28 general public; $26 senior citizens, Wesleyan faculty/staff/alumni, non-Wesleyan students; $6 Wesleyan students, youth under 18
"Jim McNeely is a true composer. He...produces works for jazz ensemble that are highly original and technically sophisticated."
—JazzTimes

GRAMMY Award-winning pianist/composer Jim McNeely has performed with the Thad Jones/Mel Lewis Jazz Orchestra (now the Vanguard Jazz Orchestra), the Stan Getz Quartet, the Phil Woods Quintet, Bob Brookmeyer, and David Liebman, among other artists. The New York Times has called his writing "exhilarating," and DownBeat has said that his music is "eloquent enough to be profound." At Wesleyan, his acclaimed ten-piece jazz ensemble will perform a selection of music from their album Group Therapy during their New England debut.

This event is part of the 18th annual Wesleyan Jazz Orchestra Weekend, which includes a free performance by the Wesleyan Jazz Orchestra and Wesleyan Jazz Ensemble on Friday, April 26, 2019 at 8pm in Crowell Concert Hall. 
Click here to see photos from this event.


Listen to a conversation between Wesleyan University Professor of Music and vibraphonist Jay Hoggard and GRAMMY Award-winning pianist/composer Jim McNeely from the Center for the Arts Radio Hour, featuring tracks from the Vanguard Jazz Orchestra's 2006 album "Up from the Skies: Music of Jim McNeely" - "Don't Even Ask" and "Almost Always."



Listen to a conversation with Director of the Center for the Arts Sarah Curran and Associate Director for Programming and Performing Arts Fiona Coffey about some of the highlights of the spring 2019 season at Wesleyan on the Center for the Arts Radio Hour: