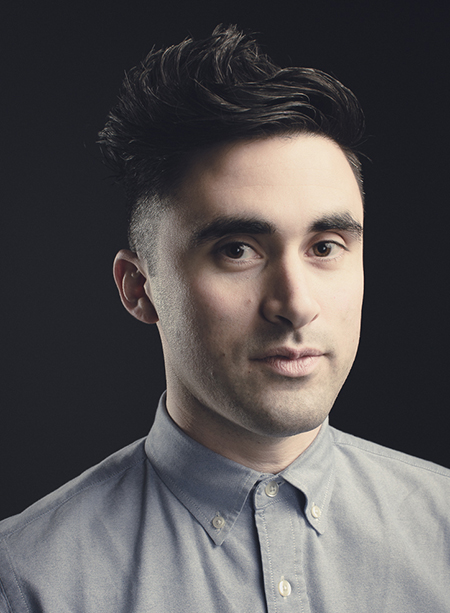 Thomas Kelley
Tuesday, November 19, 2019 at 4:30pm
Ezra and Cecile Zilkha Gallery, Room 202

FREE!
A talk by
Thomas Kelley
, part of Norman Kelley, the architecture firm that collaborated with Brendan Fernandes for
Inaction
 at Wesleyan, as well as installations at the Whitney Biennial, the Noguchi Museum, and the Graham Foundation. Co-sponsored by the Department of Art and Art History.
Thomas Kelley (b. 1984; M.Arch Princeton University, B.Arch University of Virginia) was raised in Canberra, East Berlin, Warsaw, Tegucigalpa, Oxford, Lima, and Washington, D.C. He has worked in the architecture practices of Brasil Arquitetura Studio in São Paulo, Asymptote Architecture in New York, and Skidmore, Owings, and Merrill in Chicago. He is the recipient of the Reyner Banham Fellowship from S.U.N.Y. Buffalo, and a Fellow of the American Academy in Rome (FAAR '13). In partnership with Carrie Norman, he operates an architecture and design collaborative based in Chicago and New Orleans under the pseudonym Norman Kelley. The firm's work produces site-specific drawings, furniture, interiors, and small buildings that re-examine architecture's relationship to optics. The firm's work has been exhibited at the Venice Biennale, the Chicago Architecture Biennial, the Whitney Biennial, and the Graham Foundation. Norman Kelley's work has been published in design catalogs and academic journals that include Log, Project, Domus, Frame, Metropolis, Wallpaper, Dezeen, and others. In 2014, Norman Kelley was awarded the Young Architect's Prize by the Architectural League of New York; and in 2018, the United States Artists Fellowship in Architecture. Their design work is currently represented by Volume Gallery in Chicago.
Exhibition on display through Sunday, December 8, 2019.
The exhibition will be closed Monday, November 25 through Monday, December 2, 2019.
Click here
for a list of related events.
Listen to a conversation with artist Brendan Fernandes, Associate Director of Visual Arts Benjamin Chaffee, and Exhibitions Manager Rosemary Lennox about the sculptural and performance-based installation "Inaction," created in collaboration with the architecture and design firm Norman Kelley, on the Center for the Arts Radio Hour podcast on Soundcloud: