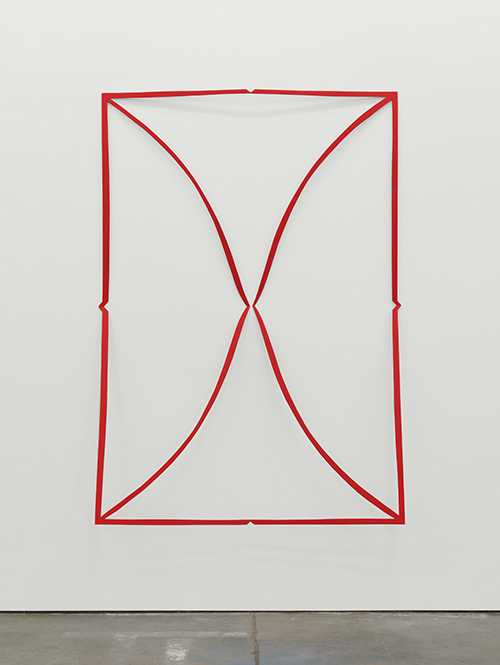 Artist Talk by Matt Keegan: Working out the structure
Tuesday, February 4, 2020 at 4:30pm
Zilkha Gallery 202

FREE!
Brooklyn-based artist Matt Keegan will give a talk entitled Working out the structure, developed in response to Diane Simpson's current exhibition in the Zilkha Gallery.
Matt Keegan recently presented his first public sculpture in Court Square Park, Long Island City. Commissioned by SculptureCenter, NY, this work was on view from May-August of 2019. Last year, Keegan's work was featured in a solo show titled "Use Your Words" at Altman Siegel Gallery, San Francisco, and a two-person exhibition with the work of Corita Kent at Potts, Los Angeles. He was subject of a solo exhibition at the Carpenter Center for the Visual Arts, Harvard University, Cambridge, MA (2018); Participant Inc., New York, NY (2017); Grazer Kunstverein, Graz, Austria (with Kay Rosen); Contemporary Arts Museum, Houston, TX (with Kay Rosen, both 2016). He has been included in notable group exhibitions including "The Artist's Museum" at The ICA Boston; "The Sun Placed in the Abyss" at the Columbus Museum of Art; "Reconstructions: Recent Photographs and Video from the Met Collection," The Metropolitan Museum of Art, New York; and "Storylines: Contemporary Art at the Guggenheim," The Guggenheim, New York.
This talk is part of a series of events related to the exhibition Diane Simpson: Cardboard-Plus, 1978–1980, on view in the Ezra and Cecile Zilkha Gallery from January 28 through March 1, 2020.