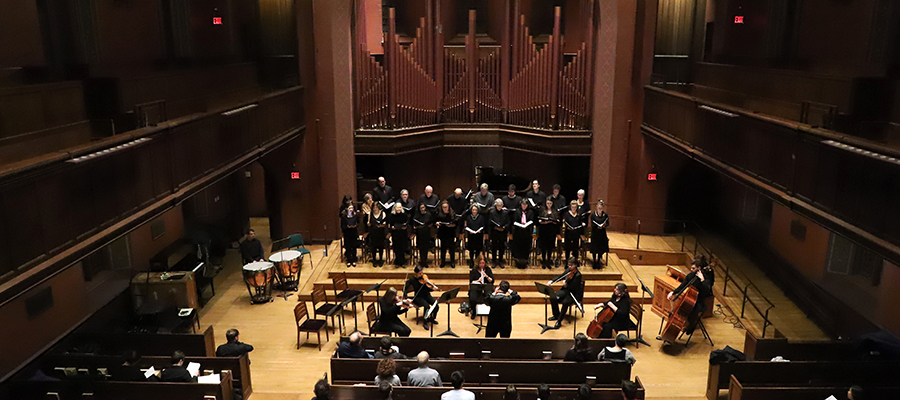 For the Love of Bach: Vol. 6
Thursday, February 20, 2020 at 7:30pm
Memorial Chapel
FREE!
Wesleyan student/faculty/staff/alumni/community collective AD HOC BACH presents the next installment of Johann Sebastian Bach's cantatas.
PROGRAM
Suite for Unaccompanied Cello in D Minor, BWV 1008, Alex Waterman, cello
Liebster Jesu, mein Verlangen, BWV 32
Fantasia and Fugue in G minor, BWV 542, Alcee Chriss, organ
Wer sich selbst erhöhet, der soll erniedriget werden, BWV 47

FEATURING
Tessa Whelden, soprano
Mary Di Roberts, soprano
William Doreza, baritone
Noah Smith & Alex Waterman, continuo
Nadya Potemkina, conductor
Supported in part by the City of Middletown and the Middletown Commission on the Arts and by the Music Performance Trust Fund.