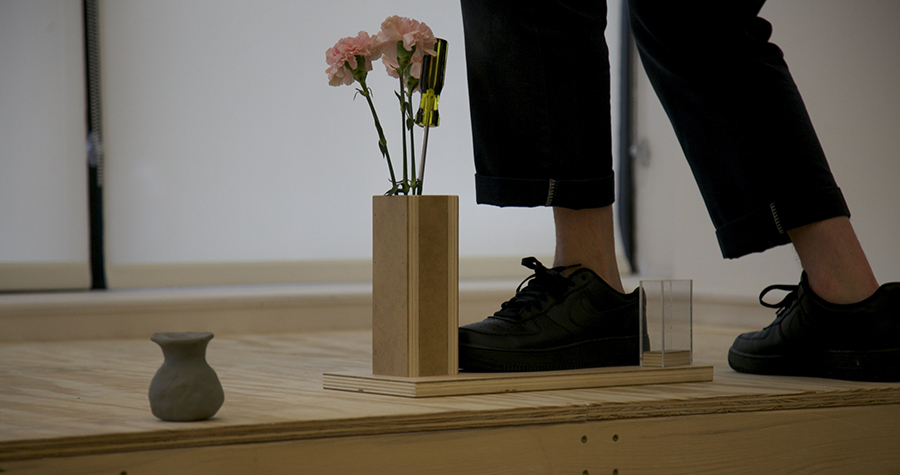 Millie Kapp and Matt Shalzi
Thursday, February 27, 2020 at 5:00pm
Ezra and Cecile Zilkha Gallery

FREE!
New York-based collaborative duo Millie Kapp and Matt Shalzi present a commissioned performance made in response to Diane Simpson's exhibition Cardboard-Plus, 1977–1980 and the architectural space of the Ezra and Cecile Zilkha Gallery.

Listen to a conversation with Millie Kapp, Matt Shalzi, and Wesleyan's Associate Director of Visual Arts Benjamin Chaffee on the Center for the Arts Radio Hour podcast on Soundcloud. Limited podcast series made possible by WESU Middletown.



Diane Simpson: Cardboard-Plus, 1977–1980 is on display through through Sunday, March 1, 2020.

Gallery hours are Tuesday and Wednesday, Noon–5pm; Thursday, Noon–7pm; and Friday through Sunday, Noon-5pm.
RELATED EVENT:
Millie Kapp and Matt Shalzi Artist Talk: Curating Performance in the Gallery
Wednesday, February 26 at 12:15pm
Zilkha Gallery 106
FREE!
Lunch will be provided.

Click here to see all related events.
Image above from Season of the Shoe (photo by Hadley Austin, Formidable Entities)