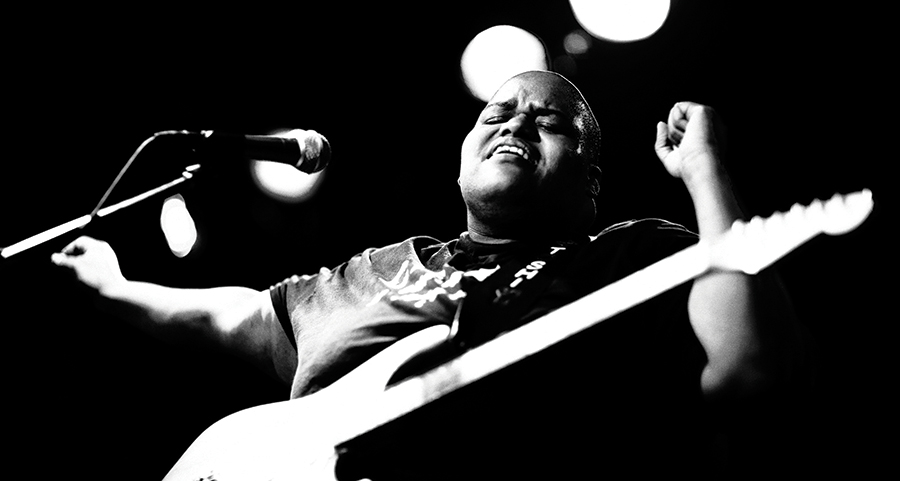 A Conversation with Toshi Reagon
Thursday, April 30, 2020 at 4:30pm
Zoom (RSVP here)

Join us for a conversation with esteemed musician, artist, and activist  Toshi Reagon on her opera adaptation of Octavia E. Butler's Parable of the Sower  with Assistant Professors of Theater Maria-Christina Oliveras  and Katherine Brewer Ball. (Limited to 50 participants.)
Toshi Reagon is a talented and versatile singer, composer, musician, curator and producer with a profound ear for sonic Americana–from folk to funk, from blues to rock. Her expansive career has landed her at Carnegie Hall, the Paris Opera House, and Madison Square Garden, you can just as easily find Toshi turning out a music festival, intimate venue or local club. Toshi was the recipient of a NYFA award for Music Composition, co-composed music for two Peabody award-winning films, and received The Black Lily Music and Film Festival Award for Outstanding Performance. She is a National Women's History Month Honoree, and is the 2010 recipient of OutMusic's Heritage Award. She was named a 2015 Art of Change Fellow by the Ford Foundation. Her many collaborators include Lizz Wright, Carl Hancock Rux, Allison Miller, Ani DiFranco, her band BIGLovely, and her mother Bernice Johnson Reagon. Toshi's touring projects include: The 2015 Bessie Award-winning The Blues Project, a collaboration by Dorrance Dance and Toshi Reagon & BIGLovely; Meshell Ndegeocello's Can I Get A Witness: The Gospel of James Baldwin; Celebrate The Great Women of Blues and Jazz, a sixteen-piece all women's ensemble of some of New York's best instrumentalists and vocalists; Zinnias — The Life of Clementine Hunter, an opera directed by Robert Wilson, with libretto and music by Bernice Johnson Reagon & Toshi Reagon and book by Jacqueline Woodson; and Black Rock Coalition's Deep Roots of Rock n Roll. Toshi is currently touring her Opera based on Octavia E. Butler's novel, Parable of the Sower. This project received a 2016 NEFA National Theater Project Creation & Touring Grant. She has released several recordings and produced music for many artists including Sweet Honey In The Rock, Lizz Wright, Climbing PoeTree and Carl Hancock Rux.
Co-sponsored by the Theater Department, Center for the Arts' Creative Campus Initiative, and the Center for the Humanities.
Image above: Toshi Reagon (photo: Bernie DeChant)
Parable Trailer from Meiyin Wang on Vimeo.