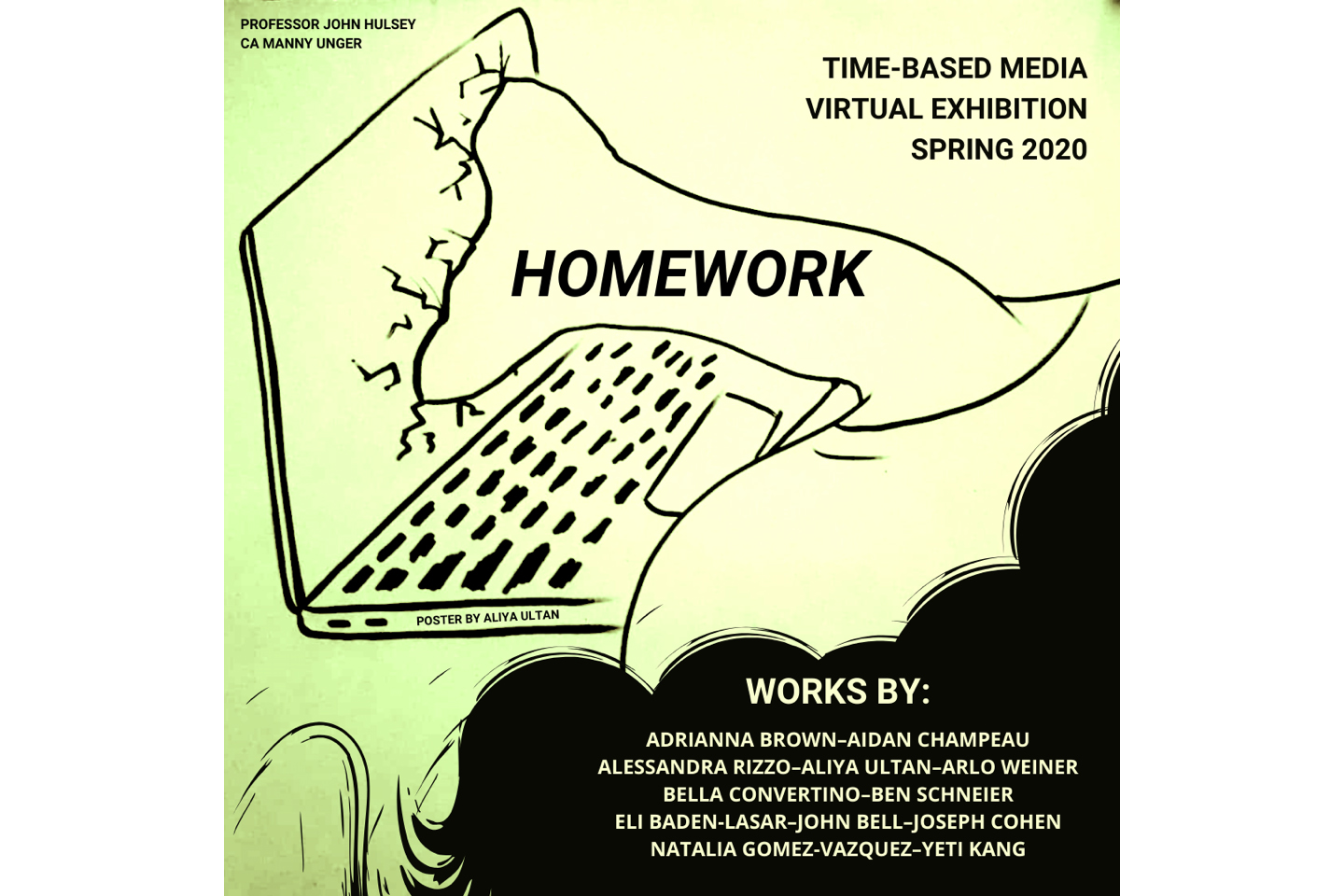 "Homework" Virtual Exhibition
Tuesday, May 19, 2020 at 5:00pm
Online

FREE!
Twelve students in ARST 386 "Intermediate Time-Based Media" taught by
John Hulsey
, the Andrew W. Mellon Postgraduate Research Fellow in Interdisciplinary Arts Practices, Art Studio Program, present the virtual exhibition "Homework."
On display online until Tuesday, May 26, 2020
.
Featuring videos by
Eli Baden-Lasar
'22,
John Bell
'23,
Adrianna Brown
'20,
Aidan Champeau
'23,
Joseph Issac Cohen
'22,
Bella Convertino
'20,
Natalia Gomez Vazquez
'21,
Yeti Kang
'20,
Alessandra Rizzo
'22,
Ben Schneier
'21,
Arlo Weiner
'23, and graduate student
Aliya Ultan
.
Some videos in this exhibition contain mature content that may not be suitable for all audiences.
Thumbnail image: screenshot of "I'll be your mirror" by Joseph Issac Cohen '22.
Poster image above by graduate student Aliya Ultan.