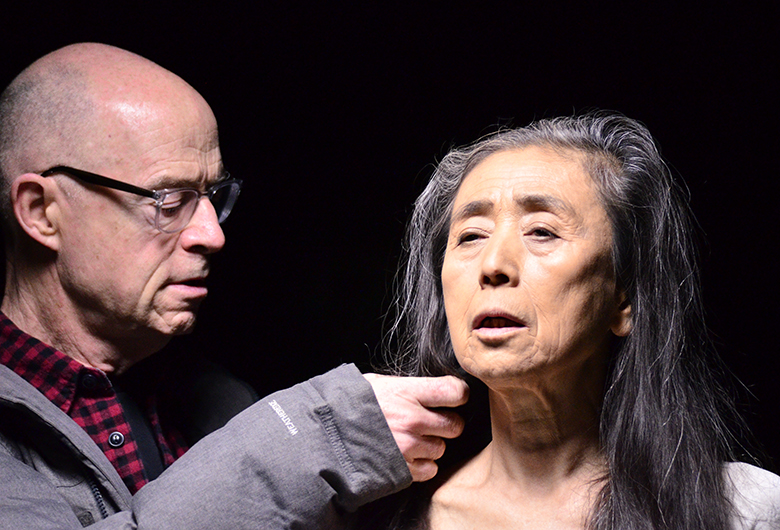 Eiko Otake: Calling Out for Our Mothers
Tuesday, June 9, 2020 at 5:00pm
Eiko Otake Virtual Studio

Minneapolis-based artist
Patrick Scully
had invited Center for the Arts Virtual Artist in Residence
Eiko Otake
and her collaborator
John Killacky
to screen and have a conversation about their work
Elegies
, centered around the death of their mothers, on May 29 at a virtual cabaret. Four days before that event, George Floyd was killed by police, followed by protests and riots. It was under this tension that the event took place.
"The murders upset the victims, their families, their communities, and all of us. When our mothers died, we were sad but we were not angry. Now we are angry. We will attend to this anger and we will remember this anger," said Otake.
Read an edited transcript and view sections of the presentation in
Eiko Otake's Wesleyan CFA Virtual Studio
.
Image: Eiko Otake with John Killacky. Photo by Jean Cross.