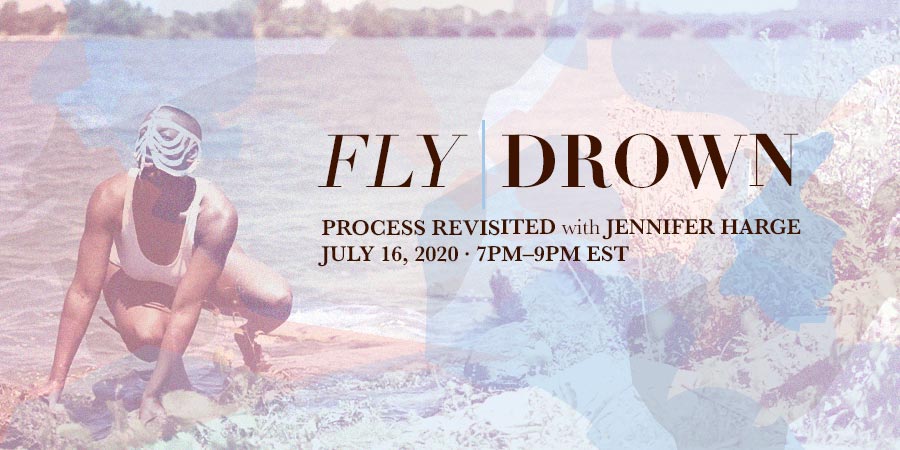 FLY | DROWN: Process Revisited with Jennifer Harge
Thursday, July 16, 2020 at 7:00pm
Twitch

In FLY | DROWN: Process Revisited, artist Jennifer Harge shares the research and process of creating FLY | DROWN—a performance installation that platforms how Black women use their homes to reclaim and assert autonomy over their bodies, histories, and communities. Throughout the evening, Harge will recount the process, show footage of the work (including past works), and invite the curator of FLY | DROWN, Taylor Renee Aldridge, and longtime collaborator, Miryam Johnson, to talk about pivotal concepts of the project.
 
This performance is part of the Institute for Curatorial Practice in Performance's Performing Artist Case Studies, funded by the Doris Duke Charitable Foundation.


Graphics by Devin Drake.