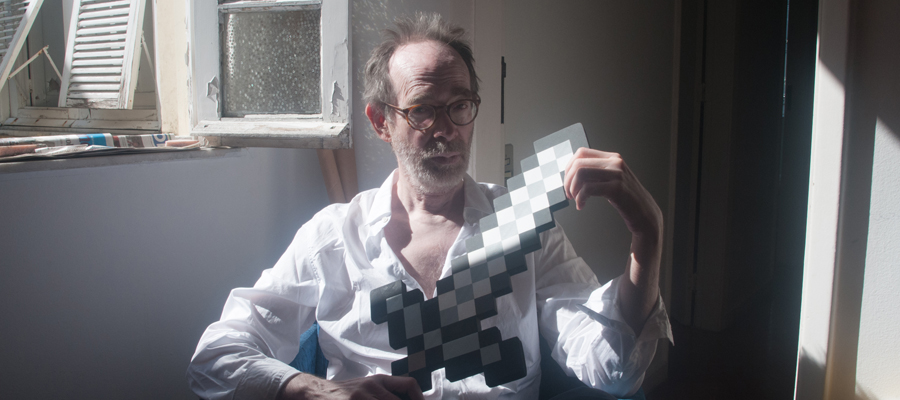 Party in the Bardo: Conversations with Laurie Anderson—Episode Four
Friday, July 17, 2020 at 4:00am
WESU Middletown 88.1FM

Friday, July 17, 2020 at 4:00pm
WESU Middletown 88.1FM

Thursday, March 11, 2021 at 10:00pm
WESU Middletown 88.1FM

The fourth episode of "Party in the Bardo: Conversations with Laurie Anderson" features a conversation between writer, director, visual artist, and vocalist
Laurie Anderson
and musician and artist
Arto Lindsay
on WESU Middletown 88.1FM. Each program will be available to stream from
WESU's show archives
for two weeks following the broadcast.
Click here to stream this two-hour episode from WESU's show archives.
Arto Lindsay lives in Rio de Janeiro, Brasil and makes music, sound installations, and parades. Currently he is quarantined in Brooklyn. In this episode, Anderson and Lindsay talk about songwriting, working with other musicians, Brazilian music, music about prisons, and
gagaku
(Japanese imperial court classical music and dance). The episode features their collaboration "Bright Red" produced by Brian Eno, and Anderson's collaboration with Peter Gabriel on "Excellent Birds," as well as music by Elza Soares, Nick Hakim, Jorge Ben Jor, Kassa Overall, Gal Costa, The Beach Boys, Brian Wilson, Roberto Murolo, Austin Christy, Codona (the trio of Collin Walcott, Don Cherry and Naná Vasconcelos), Stevie Wonder, Lou Reed, Thiago Nassif, Kazu, and Tim Hecker, plus tunes by Bob Dylan and Ann Peebles, and Mandy Patinkin covering Anderson's "From The Air."
Laurie Anderson has created groundbreaking works that span the worlds of art, theater, and experimental music. A renowned and daring creative pioneer, she has contributed music to dance pieces by Bill T. Jones and Trisha Brown. Her 2018 recording with the Kronos Quartet, "Landfall," won a GRAMMY Award. Her most recent collaboration is 2019's "Songs from the Bardo" with Tenzin Choegyal and Jesse Paris Smith.
"Since the early '80s, I've dreamed of...having a radio show in the middle of the night" said Laurie Anderson. "When time slows down, where the lines between sleeping and waking, between dreams and reality, are getting blurred, and when people's defenses drop away, and logic just seems to be very limiting."
"Party in the Bardo: Conversations with Laurie Anderson"
brings listeners into intimate conversations between Anderson and her close friends and colleagues—artists, writers, and thinkers who share Anderson's zeal to ask questions, explore, and understand the world. "Party in the Bardo" was created for this moment in time, when our global and local communities are grappling with the new reality of COVID-19. In Tibetan tradition, the "Bardo" is the in-between: a state of existence after death and before one's next birth, when consciousness is not connected to a physical body. By design, each episode will premiere on Friday at 4am, when thoughts drift and new connections become possible —and a time, in 2020, when many of us are awake and wondering at the moment we are living though. (For those who sleep well, "Party in the Bardo" will also air again the same day at 4pm.)
"Party in the Bardo" was created and hosted by Laurie Anderson as part of her 2019-2020 artist residence at Wesleyan University, and is funded by The Andrew W. Mellon Foundation and the Philip J. '71 and Lynn Rauch Fund for Innovation, with support from Wesleyan University's Center for the Arts and WESU Middletown 88.1 FM.
Photo of Arto Lindsay by Anitta Boa Vida.