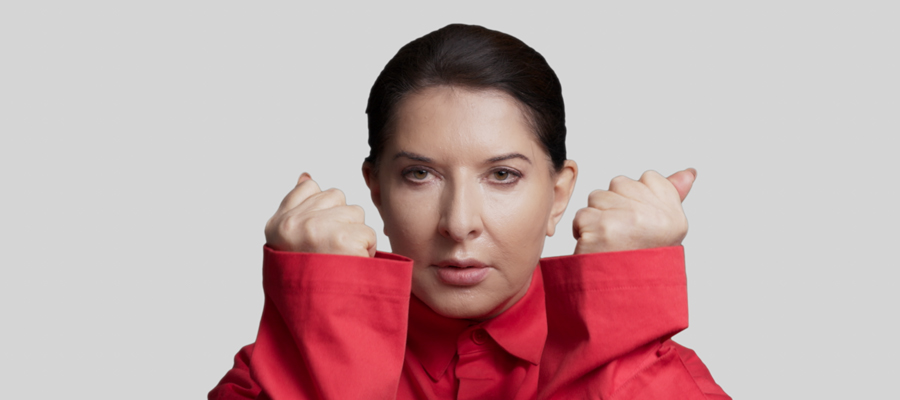 Party in the Bardo: Conversations with Laurie Anderson—Episode Five
Friday, July 31, 2020 at 4:00am
WESU Middletown 88.1FM

Friday, July 31, 2020 at 4:00pm
WESU Middletown 88.1FM

The fifth episode of "Party in the Bardo: Conversations with Laurie Anderson" will feature a conversation between writer, director, visual artist, and vocalist
Laurie Anderson
and artist
Marina Abramović
on WESU Middletown 88.1FM.
Each program will be available to stream from
WESU's show archives
for two weeks following the initial broadcast.
Since the beginning of her career in Belgrade during the early 1970s, Marina Abramović has pioneered performance art, creating some of the form's most important early works. Exploring her physical and mental limits, she has withstood pain, exhaustion, and danger in her quest for emotional and spiritual transformation.
Abramović was awarded the Golden Lion for Best Artist at the 1997 Venice Biennale. In 2010, Abramović had her first major U.S. retrospective and simultaneously performed for over 700 hours in "The Artist is Present" at the Museum of Modern Art in New York. Abramović founded Marina Abramović Institute (MAI), a platform for immaterial and long durational work, to create new possibilities for collaboration among thinkers of all fields.
Her most recent publication is
Walk Through Walls: A Memoir
, published by Crown Archetype in October 2016. Her retrospective "The Cleaner" opened at Moderna Museet, Stockholm in February 2017 and has toured to seven additional European venues, ending at the Museum of Contemporary Art, Belgrade, Serbia in 2019. In September 2020 the Bayerische Staatsoper will present the world premiere of "7 Deaths of Maria Callas," and will tour to other venues. In 2021 she will present the solo exhibition "After Life" at the Royal Academy, and become the first female artist in the institution's 250 year history to occupy the entire gallery space with her work.
Laurie Anderson has created groundbreaking works that span the worlds of art, theater, and experimental music. A renowned and daring creative pioneer, she has contributed music to dance pieces by Bill T. Jones and Trisha Brown. Her 2018 recording with the Kronos Quartet, "Landfall," won a GRAMMY Award. Her most recent collaboration is 2019's "Songs from the Bardo" with Tenzin Choegyal and Jesse Paris Smith.
"Since the early '80s, I've dreamed of...having a radio show in the middle of the night" said Laurie Anderson. "When time slows down, where the lines between sleeping and waking, between dreams and reality, are getting blurred, and when people's defenses drop away, and logic just seems to be very limiting."
"Party in the Bardo: Conversations with Laurie Anderson" brings listeners into intimate conversations between Anderson and her close friends and colleagues—artists, writers, and thinkers who share Anderson's zeal to ask questions, explore, and understand the world. "Party in the Bardo" was created for this moment in time, when our global and local communities are grappling with the new reality of COVID-19. In Tibetan tradition, the "Bardo" is the in-between: a state of existence after death and before one's next birth, when consciousness is not connected to a physical body. By design, each episode will premiere on Friday at 4am, when thoughts drift and new connections become possible —and a time, in 2020, when many of us are awake and wondering at the moment we are living though. (For those who sleep well, "Party in the Bardo" will also air again the same day at 4pm.)
"Party in the Bardo" was created and hosted by Laurie Anderson as part of her 2019-2020 artist residence at Wesleyan University, and is funded by The Andrew W. Mellon Foundation and the Philip J. '71 and Lynn Rauch Fund for Innovation, with support from Wesleyan University's Center for the Arts and WESU Middletown 88.1 FM.
Images of Marina Abramović: portrait on homepage courtesy Fondazione Palazzo Strozzi, photo by Alessandro Moggi, 2018; thumbnail potrait © Dusan Reljin, 2018; image above by Marina Abramovic, 2019, film still from
Body of Truth
, © Indi Film.