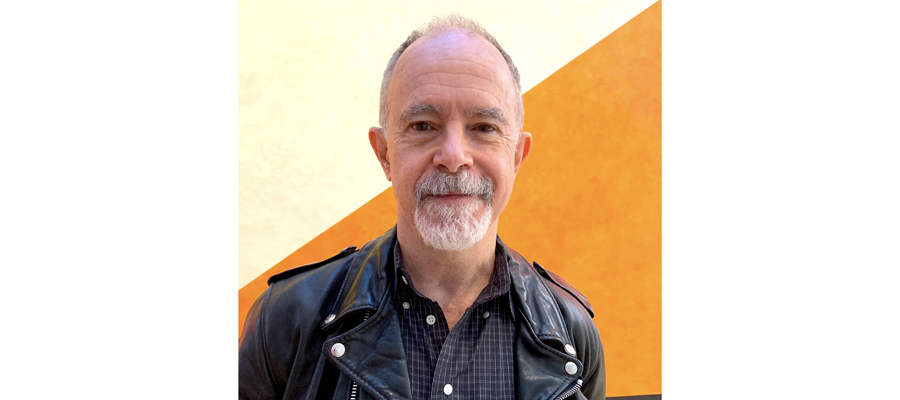 Party in the Bardo: Conversations with Laurie Anderson—Episode Six
Friday, August 28, 2020 at 4:00am
WESU Middletown 88.1FM

Friday, August 28, 2020 at 4:00pm
WESU Middletown 88.1FM

Thursday, April 1, 2021 at 10:00pm
WESU Middletown 88.1FM

The sixth episode of "Party in the Bardo: Conversations with Laurie Anderson" features a conversation about ecstatic music between writer, director, visual artist, and vocalist
Laurie Anderson
and writer, therapist, and pleasure activist
Don Shewey
on WESU Middletown 88.1FM. Each program will be available to stream from
WESU's show archives
for two weeks following the broadcast.
Episode six features Don Shewey reading Coleman Barks' translation of Rumi's
The Guest House
, and includes works and recordings by Suzzy and Maggie Roche, Rufus Wainwright, Kate and Anna McGarrigle, Suzanne Vega, Bobbie Louise Hawkins, the Grateful Dead, Soeur Marie Keyrouz, Aretha Franklin, and Arvo Pärt; two tracks by Ken Nordine; Judy Collins and Leonard Cohen's versions of "Famous Blue Raincoat;" and The Velvet Underground, Bing Crosby, and Nico's versions of "Wrap Your Troubles in Dreams." The episode also includes some Gamelan music - Don Shewey is a member of Gamelan Kusuma Laras, whose Music Director is University Professor of Music I. Harjito.
Based in New York City, journalist and critic Don Shewey has published three books about theater and written hundreds of articles for
The New York Times
,
The Village Voice
,
Esquire
,
Rolling Stone
, and other publications. He has chronicled his psycho-sexual-spiritual adventures in essays that have been included in numerous anthologies, including "The Politics of Manhood" and "The Queerest Art: Essays on Lesbian and Gay Theater." His most recent book is "The Paradox of Porn: Notes on Gay Male Sexual Culture." An archive of his writing is available online at
donshewey.com
. His psychotherapy practice (
bodyandsoulwork.com
) specializes in sex and intimacy coaching. His work as a teacher and community health activist revolves around healing through pleasure, adult sex education, and grounded daily spiritual practice.
Shewey also took part in "After Party in the Bardo: A Conversation with Laurie Anderson" on
Thursday, November 12, 2020 at 7pm
.
Laurie Anderson has created groundbreaking works that span the worlds of art, theater, and experimental music. A renowned and daring creative pioneer, she has contributed music to dance pieces by Bill T. Jones and Trisha Brown. Her 2018 recording with the Kronos Quartet, "Landfall," won a GRAMMY Award. Her most recent collaboration is 2019's "Songs from the Bardo" with Tenzin Choegyal and Jesse Paris Smith.
"Since the early '80s, I've dreamed of...having a radio show in the middle of the night" said Laurie Anderson. "When time slows down, where the lines between sleeping and waking, between dreams and reality, are getting blurred, and when people's defenses drop away, and logic just seems to be very limiting."
"Party in the Bardo: Conversations with Laurie Anderson"
brings listeners into intimate conversations between Anderson and her close friends and colleagues—artists, writers, and thinkers who share Anderson's zeal to ask questions, explore, and understand the world. "Party in the Bardo" was created for this moment in time, when our global and local communities are grappling with the new reality of COVID-19. In Tibetan tradition, the "Bardo" is the in-between: a state of existence after death and before one's next birth, when consciousness is not connected to a physical body. By design, each episode will premiere on Friday at 4am, when thoughts drift and new connections become possible —and a time, in 2020, when many of us are awake and wondering at the moment we are living though. (For those who sleep well, "Party in the Bardo" will also air again the same day at 4pm.)
"Party in the Bardo" was created and hosted by Laurie Anderson as part of her 2019-2020 artist residence at Wesleyan University, and is funded by The Andrew W. Mellon Foundation and the Philip J. '71 and Lynn Rauch Fund for Innovation, with support from Wesleyan University's Center for the Arts and WESU Middletown 88.1 FM.
Image of Laurie Anderson by Ebru Yildiz. Photo of Don Shewey by Liam Cunningham.