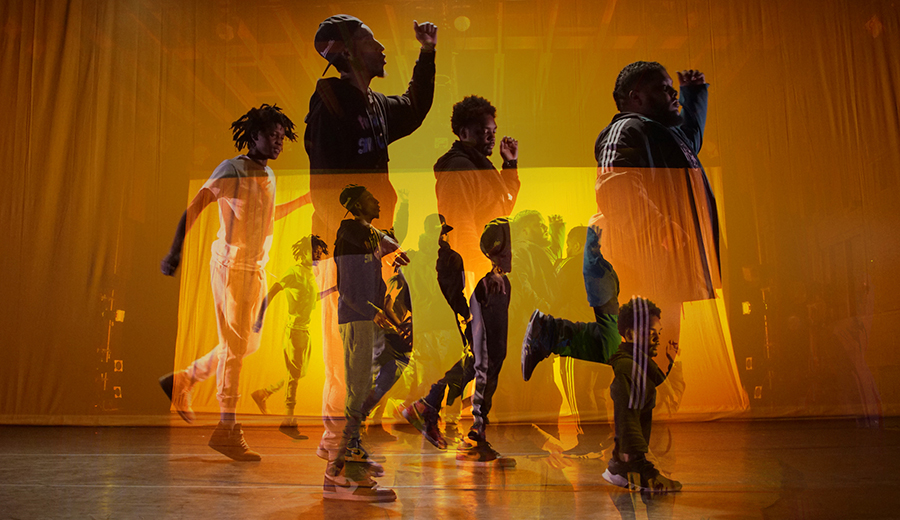 Wills Glasspiegel and Brandon Calhoun: Footwork On Film
Thursday, September 17, 2020 at 7:00pm

FREE! RSVP required for access to virtual event.
Dance filmmakers
Brandon Calhoun
and
Wills Glasspiegel
have been documenting the art and history of Chicago footwork--an improvisational, competitive style that encompasses music and dance--for the last decade, from the "Windy City" to Japan. The directing, writing, and editing duo will share dynamic films from their archive that explore the culture and rise of the intergenerational, community-based artform, which had traditionally been taught and passed down through clubs and house parties.
Screening will be followed by a post-show discussion with the artists moderated by Visiting Assistant Professor of Dance and African American Studies
Joya Powell
.
The films contain mature or sensitive content and may not be advisable for all audiences.
Click here for more information about The Era Footwork Crew's residency at Wesleyan.