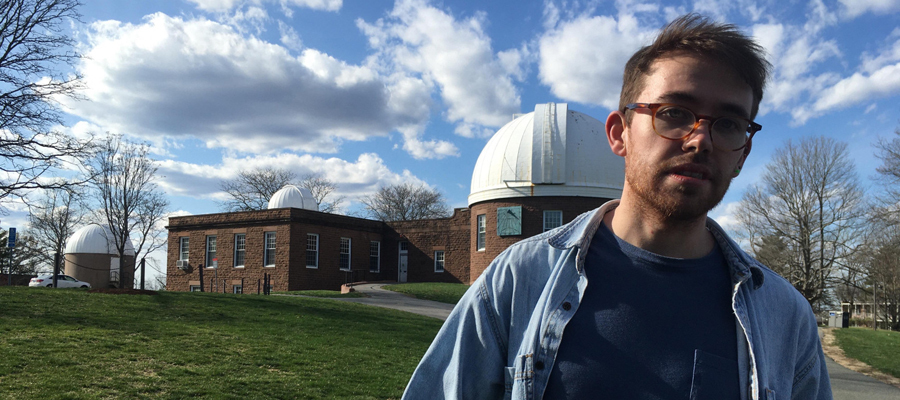 Graduate Music Series: Installment Two
Wednesday, September 30, 2020 at 8:00pm
YouTube

The
Graduate Music Series
showcases the performance, compositional, and research capabilities of graduate music students, alumni, and other affiliates.
The second installment will feature Ph.D. ethnomusicology student and professional
domra
(stringed instrument) player
Anya Shatilova
and composer
Max Gibson
MA '20 collaborating on a piece for
domra
, voices, and electronics. And Director of the Wesleyan University Jazz Ensemble
Noah Baerman
will preview some of the music on his forthcoming tribute album
Love Right
and discuss the different layers and types of vulnerability he has had to navigate to create and present the work.
Image above: Max Gibson. Thumbnail image: Anya Shatilova.