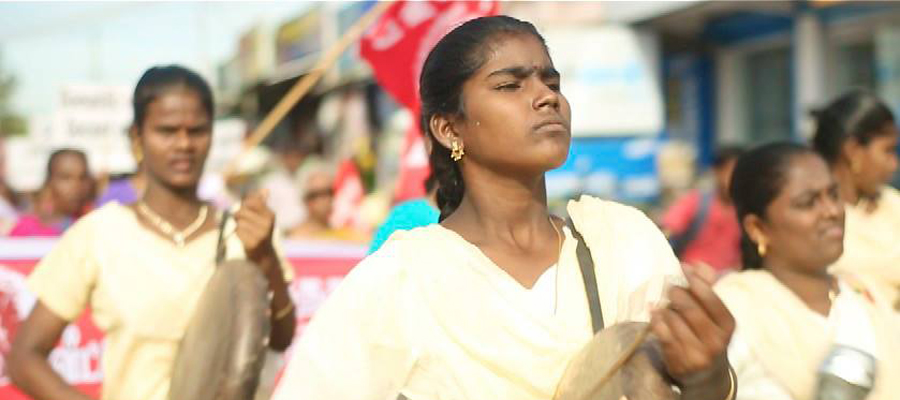 Navaratri Festival: Conversation with "Sakthi Vibrations" Director Zoe Sherinian
Thursday, October 1, 2020 at 8:00pm

FREE! RSVP required for access to virtual event.
The Sakthi Folk Cultural Centre, in Tamil Nadu, India, is led by two progressive Catholic nuns who use the Tamil folk arts to develop self-esteem and economic skills in young Dalit women (former outcastes or untouchables). They reclaim the degraded
parai
frame drum to re-humanize and empower the young women through the physical embodiment of confidence in performance and a regenerated cultural identity in a complex campaign against gender, class, and caste subjugation. The ethnomusicological documentary "Sakthi Vibrations" seeks to reveal and analyze this outstanding model for Dalit women's development that integrates folk arts performance with social analysis, micro-economic sustainability, self-esteem, and community development.
This event features a virtual conversation about the documentary "Sakthi Vibrations" with Director
Zoe Sherinian
.
Moderated by ethnomusicology doctoral student
Bianca Iannitti
. The film will be available for viewing online before the event with a link included with the reservation confirmation.
This event is part of the
44th annual Navaratri Festival at Wesleyan University
.