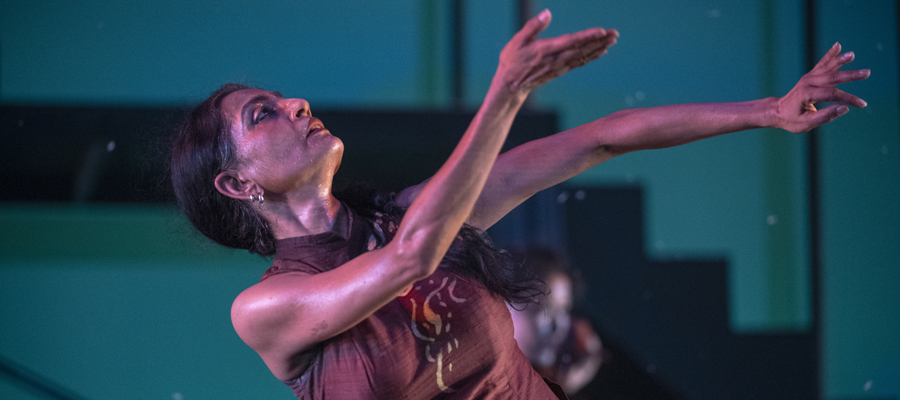 A Conversation with Ananya Chatterjea and Hari Krishnan: Rethinking "Navaratri"
Friday, October 2, 2020 at 7:00pm

FREE! RSVP required for access to virtual event.
Chair of the Dance Department and Professor of Feminist, Gender, and Sexuality Studies
Hari Krishnan
will speak with
Ananya Chatterjea
, Artistic Director of the contemporary Indian dance company Ananya Dance Theatre in Minneapolis, about co-option of long-practiced culturally-specific forms by the current Hindu fundamentalist state.The pair will critique the violences--of caste, class, gender, race, and religion--that have become attached to their dance practice, seeing the world through the lens of the oppressed.
This event is part of the
44th annual Navaratri Festival at Wesleyan University
.
Photo by Paul Virtucio courtesy of Ananya Dance Theatre.