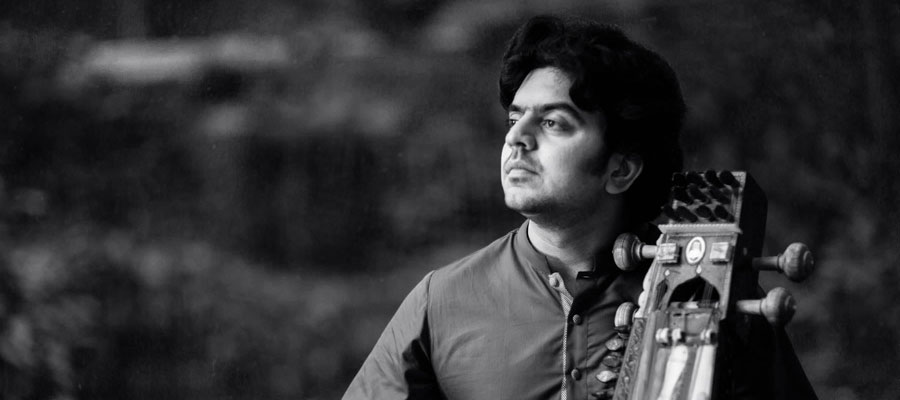 Graduate Music Series: Installment Three
Wednesday, October 7, 2020 at 8:00pm
YouTube

The
Graduate Music Series
showcases the performance, compositional, and research capabilities of graduate music students, alumni, and other affiliates.
The third installment will feature two graduate ethnomusicology students:
koto
player
Garrett
Groesbeck
's
"
Koto and Guzheng: A Public-Facing Introduction," and Ph.D. candidate and
sarangi
player
Suhail Yusuf Khan
's "The Ritual Poetics of Rāg: From the Mystical to the Worldly," a chapter from his ongoing dissertation. In addition, Khan will perform melodies on the
sarangi
(North Indian bowed instrument) composed in Rāg Shahāna, with tabla player
Bhupinder Singh Chaggar
.
Image: Suhail Yusuf Khan.