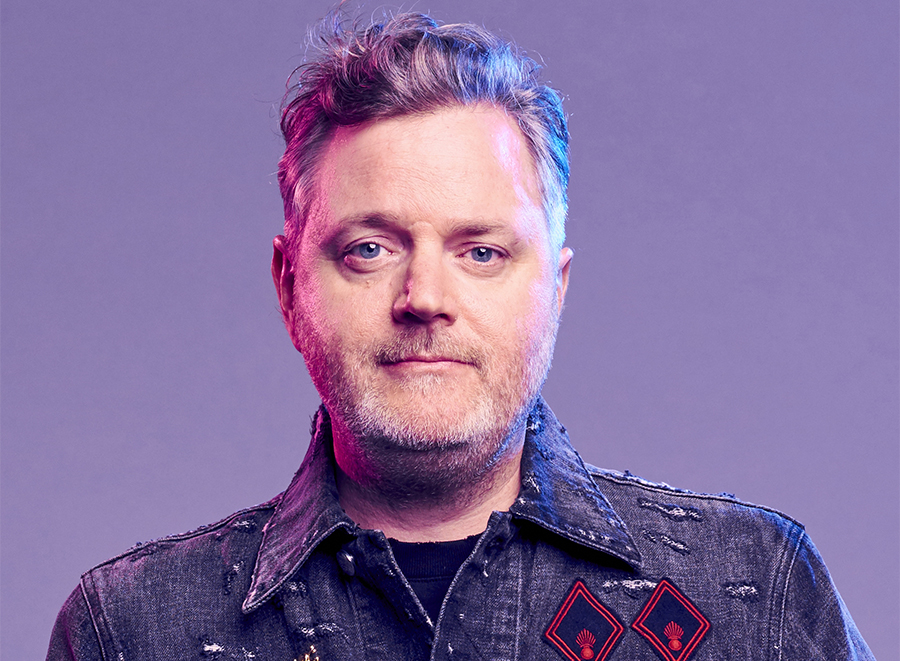 Party in the Bardo: Conversations with Laurie Anderson—Episode Nine
Friday, October 9, 2020 at 4:00am
WESU Middletown 88.1FM

Friday, October 9, 2020 at 4:00pm
WESU Middletown 88.1FM

Thursday, April 22, 2021 at 10:00pm
WESU Middletown 88.1FM

The ninth episode of "Party in the Bardo: Conversations with Laurie Anderson" features a conversation between writer, director, visual artist, and vocalist
Laurie Anderson
and multi-instrumentalist
Kevin Hearn
from the multi-platinum selling band Barenaked Ladies on WESU Middletown 88.1FM. Each program will be available to stream from
WESU's show archives
for two weeks following the broadcast.
Stream the entire two-hour episode from the WESU archives here.
The ninth episode includes Kevin Hearn and Lou Reed's collaboration "Floating" and their rehearsal of "Candy Says;" Hearn's "Flying Dreams" as performed by Barenaked Ladies with Tanya Tagaq, Barenaked Ladies' a cappella version of "O Canada" performed before the second Stanley Cup Finals National Hockey League game on September 21, 2020 at Rogers Place in Edmonton, Alberta, Canada; Hearn's "The Nemophilist," and Gordon Edgar Downie's "Chancellor" with Hearn on piano; Laurie Anderson reading from Lou Reed's "Andy's Dream" and her tunes "The Beginning of Memory" and "Dark Angel;" music and recordings by The Beach Boys, J.S. Bach, the Senior Choir from St. Michael's Choir School, Ornette Coleman, Brian Eno, The Beatles, Willie Dunn, Van Dyke Parks, Junior Kimbrough, Nick Drake, and Benoît Pioulard and Sean Curtis Patrick; music by Ketty Lester, Jack Cruz, and Angelo Badalamenti from the works of David Lynch; three tracks by Lou Reed; two tracks each by Sun Ra and Randy Newman; and the world premiere of Cosmic Crew's "Hello."
One of the most respected Toronto musicians of the past 25 years, Kevin Hearn has played with Barenaked Ladies for over two decades. His solo albums always attract equally brilliant collaborators, such as singer/songwriters Ron Sexsmith and producer Gavin Brown (Metric, Tragically Hip, Sarah Harmer), not to mention his 22 year relationship with the rhythm section of Chris Gartner and Great Bob Scott. Hearn's recently released album
Calm and Cents
(2019) features violinist Hugh Marsh, alongside Gartner and Brown.
In 2019, Hearn also released his exclusive EP
Kevin Hearn and Friends Present: The Superhero Suite
. The special edition 12" EP is a wild medley of vintage superhero-related songs, including iconic music from TV and film running the gamut from the classic
Batman
theme to the 1978 soundtrack of
Superman
. The musical luminaries include Ron Sexsmith, Michael Ray of the Sun Ra Arkestra, Carole Pope, Mary Margaret O'Hara, Alan Doyle, The Persuasions, and more. One noteworthy highlight is Violent Femmes, Barenaked Ladies, and Colin Hay joining forces for the theme song from TV's
Batman
.
One of Hearn's closest relationships, both musical and personal, was with the late great Lou Reed, for whom Hearn acted as keyboardist and musical director from 2007 up until Reed's passing in 2013.
Though Hearn has contributed songs to Barenaked Ladies albums in the past ten years, the songs on his solo records are much more personal, both in subject matter and musical exploration. "It's fun for me to make music that doesn't have to fit a certain criteria, whether it be regarding the style or sound, or who is playing it," Hearn says.
Laurie Anderson has created groundbreaking works that span the worlds of art, theater, and experimental music. A renowned and daring creative pioneer, she has contributed music to dance pieces by Bill T. Jones and Trisha Brown. Her 2018 recording with the Kronos Quartet, "Landfall," won a GRAMMY Award. Her most recent collaboration is 2019's "Songs from the Bardo" with Tenzin Choegyal and Jesse Paris Smith.
"Since the early '80s, I've dreamed of...having a radio show in the middle of the night" said Laurie Anderson. "When time slows down, where the lines between sleeping and waking, between dreams and reality, are getting blurred, and when people's defenses drop away, and logic just seems to be very limiting."
"Party in the Bardo: Conversations with Laurie Anderson"
brings listeners into intimate conversations between Anderson and her close friends and colleagues—artists, writers, and thinkers who share Anderson's zeal to ask questions, explore, and understand the world. "Party in the Bardo" was created for this moment in time, when our global and local communities are grappling with the new reality of COVID-19. In Tibetan tradition, the "Bardo" is the in-between: a state of existence after death and before one's next birth, when consciousness is not connected to a physical body. By design, each episode will premiere on Friday at 4am, when thoughts drift and new connections become possible —and a time, in 2020, when many of us are awake and wondering at the moment we are living though. (For those who sleep well, "Party in the Bardo" will also air again the same day at 4pm.)
"Party in the Bardo" was created and hosted by Laurie Anderson as part of her 2019-2020 artist residence at Wesleyan University, and is funded by The Andrew W. Mellon Foundation and the Philip J. '71 and Lynn Rauch Fund for Innovation, with support from Wesleyan University's Center for the Arts and WESU Middletown 88.1 FM.
Image of Laurie Anderson by Ebru Yildiz. Image of Kevin Hearn by
Matt Barnes Photography
.