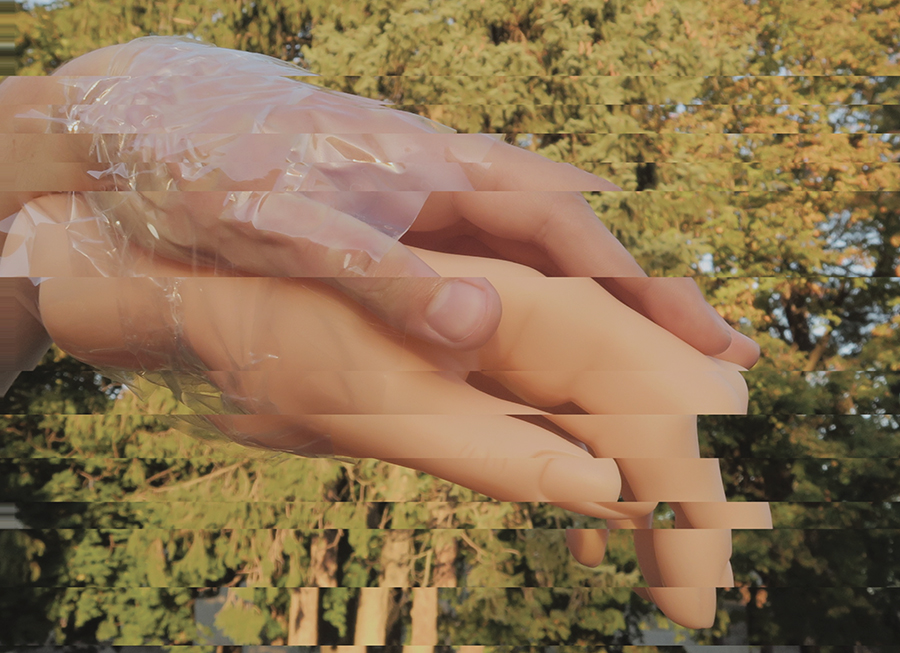 SLABBER
Friday, October 16, 2020 at 5:00pm
Center for the Arts Courtyard (CANCELED)

FREE!
Saturday, October 17, 2020 at 5:00pm
Center for the Arts Courtyard

FREE!
Sunday, October 18, 2020 at 5:00pm
Center for the Arts Courtyard

FREE!
Performance start time may vary and will be communicated after registering for event.

Specific starting location for event will be provided at time of reservation (all starting locations located on the Wesleyan University campus).

Rain dates: Friday, October 23 through Sunday, October 25, 2020 at 5pm. PLEASE NOTE: the Friday October 16, 2020 performance was initially postponed until Friday, October 23, 2020 due to rain, and then canceled).

FREE! For Wesleyan students, faculty, and staff. RSVP required.

"Things that don't normally belong together—like a blood cell and memory, a bacteria and a longing—are trying to come together under my skin."

An open-air, interactive, socially-distanced performance brings the audience directly into the research and experiments of a group of people who are trying to identify a mysterious condition, known only as "Slabber." A slabber is the machine in soapmaking factories that cuts soap into slabs. This performance asks the Wesleyan community to consider notions of social and physical contamination, and whether it's possible to come close to someone else without ever leaving your chair. Originally created by the interdisciplinary theater duo PearlDamour, the work will be re-devised by a Wesleyan ensemble for the current socio-political moment.

Directed by Assistant Professor of Theater Katie Pearl.

Talk It Out: SLABBER - Dis/Ease: Contagion and Pandemics in Our World and Its Stories
Tuesday, September 22, 2020 at 8pm
Zoom

The Wesleyan Theater Department presents a "Talk It Out" interdisciplinary, open virtual conversation around the issues framed by their October production of "SLABBER" - how pandemics and contagion play out in our world and in our stories. Is it possible to come close to someone without ever leaving your chair?