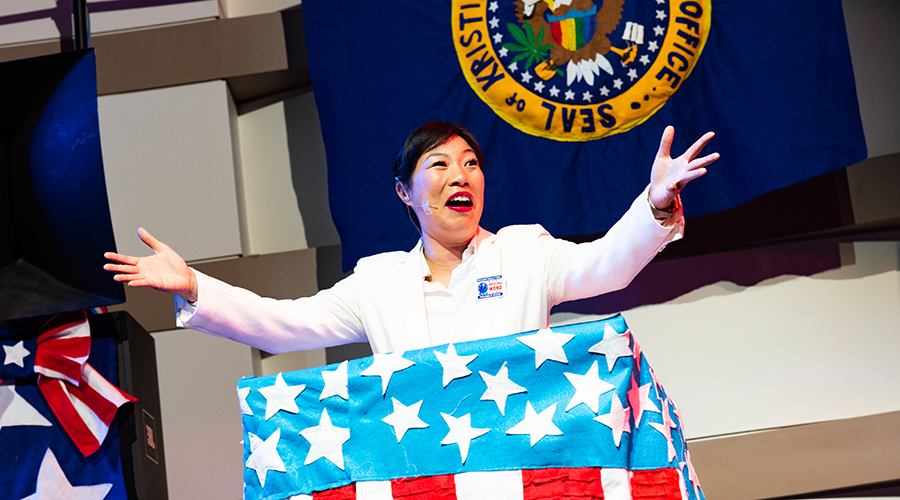 Engage 2020 Speaker Series: Kristina Wong —Reality Television, Political Theater, and Social Change
Tuesday, October 27, 2020 at 6:30pm
Zoom

FREE!
Performance artist, comedian, and writer
Kristina Wong
will discuss her racial, political, and community justice work during
Reality Television, Political Theater, and Social Change,
a 90 minute talk as part of the Wesleyan Engage 2020 (E2020) initiative, a comprehensive University effort to support student learning via civic engagement and liberal arts education.
Kristina Wong is an elected representative whose work onstage and in politics is informed by an obsessive knowledge of the reality television format. How does reality TV explain where we are today? What tropes from this genre have now surfaced in how we think, make decisions, and move in the world? In this talk, she will describe her research, brushes with reality television, and how she's played with the form in her activism and art for the benefit of social justice.
For more information about E2020, please visit
www.wesleyan.edu/e2020
or
the Engage blog
.
Click here for more information about Kristina Wong's residency at Wesleyan.