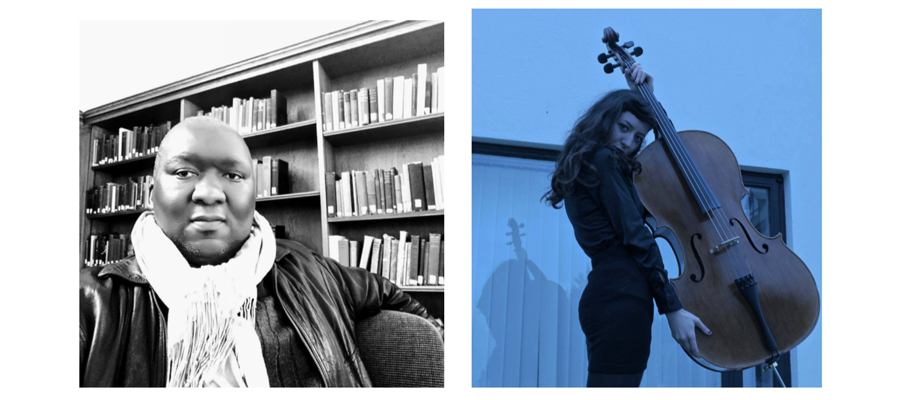 Graduate Music Series: Installment Six
Wednesday, October 28, 2020 at 8:00pm
YouTube

The
Graduate Music Series
showcases the performance, compositional, and research capabilities of graduate music students, alumni, and other affiliates.
The sixth installment will feature Ph.D. candidate in ethnomusicology
Thembela Vokwana
and M.A. composition student
Aliya Ultan
.
Vokwana will present "Amakwaya/Ikwayala: History, practice, publics and futures of Black choral music in South Africa," a historical overview of the amakwaya/ikwayala vocal genre as practiced in South Africa from colonial times through apartheid to the present moment.
Ultan's "Songs for Escapism" is a series of pieces old and new about the ways in which music helps one cope with trauma. The cellist and singer navigates a series of found objects in relation to her instrument, often engaging with trash and recycling. In this material focused solo set, Ultan depicts a playful death and rebirth of values.
Image: Thembela Vokwana (left) and Aliya Ultan (right).