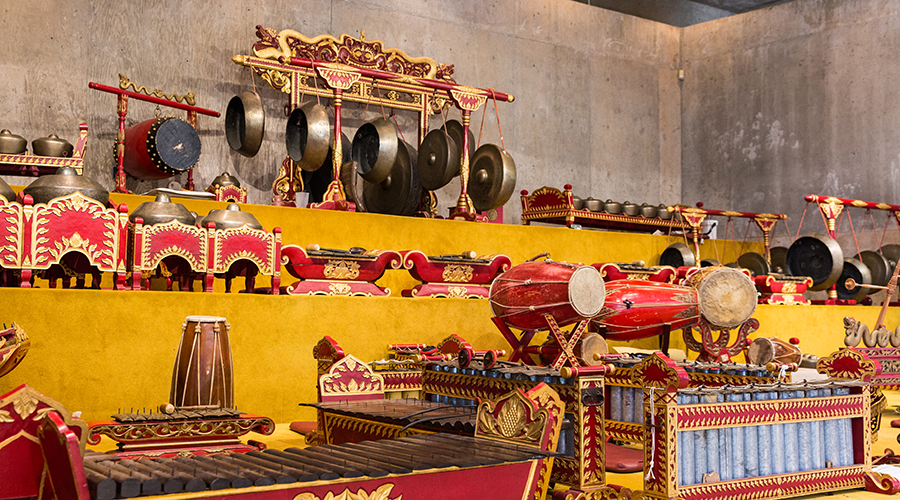 Wesleyan Gamelan Ensemble Virtual Mini-Concert and Demonstration: Beginning Students of the Javanese Gamelan Ensemble
Thursday, November 19, 2020 at 8:00pm
YouTube

This event will also be streamed on Facebook Live.

While COVID-19 is still with us this semester, the Wesleyan Gamelan Ensemble, under the direction of University Professor of Music I. Harjito and Winslow-Kaplan Professor of Music Sumarsam, offers the fifth in a series of biweekly 30-minute virtual mini-concerts and demonstrations. This concert features the beginning students of the Javanese Gamelan Ensemble. They will present their work in progress, a number of compositions in different tuning systems and formal musical structures.
See full schedule on the Wesleyan Gamelan Ensemble Virtual Mini Concerts and Demonstrations series page.