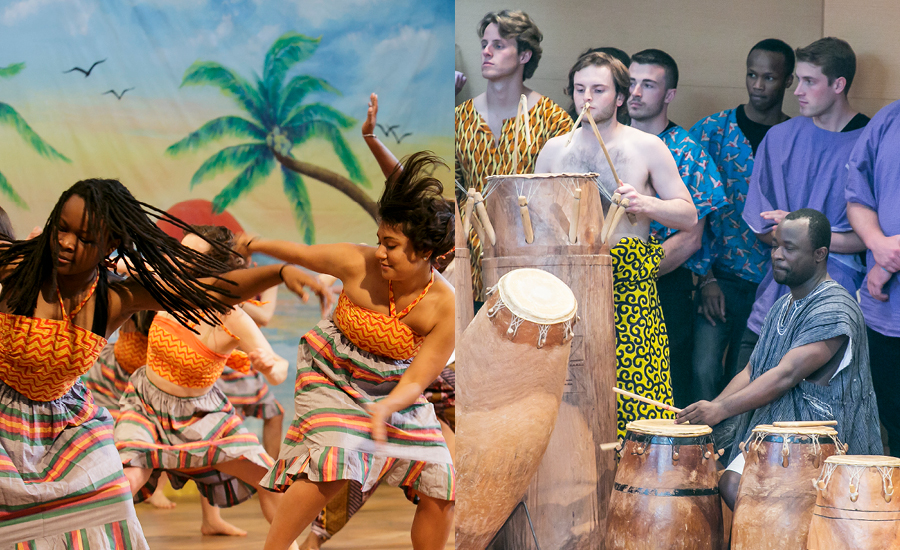 West African Drumming and Dance Concert
Friday, December 4, 2020 at 8:00pm
YouTube Premiere

FREE!
An invigorating virtual performance filled with the rhythms of West Africa, featuring Assistant Professor of Music John Dankwa and Assistant Professor of Dance Iddi Saaka, joined by students in West African music and dance classes.

This event will be a premiere presentation of pre-recorded performances.
View the full West African Drumming and Dance program here.