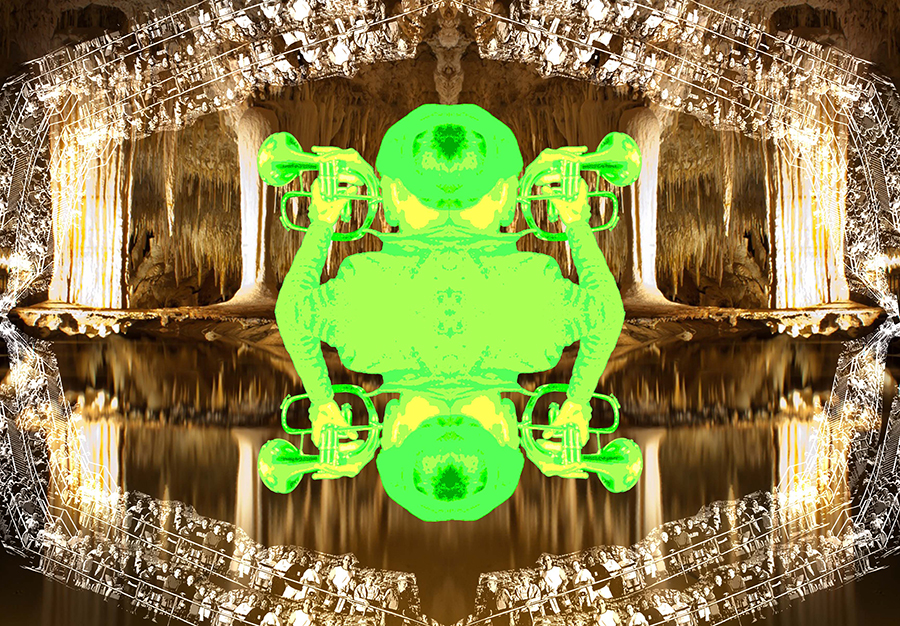 Talk by Paula Matthusen—Projected Resonances: Intersections of Sound, Performance, and Tourism Underground at Mammoth Cave
Monday, November 23, 2020 at 6:00pm
YouTube

FREE!
This event will also be streamed on Facebook Live.
What expectations do we bring to an acoustic space? And, what may sound reveal about our cultural imaginations of how spaces may behave? With Projected Resonances,  Associate Professor of Music Paula Matthusen creatively engages with these questions by focusing on Mammoth Cave (in Kentucky) and its intertwined histories of musical performance and tourism. The presentation-performance draws together a series of field recordings and archival materials as a series of overlapping audio streams and textures. Many of these streams will feature recent site-specific recordings realized with the SPLICE Ensemble inside Mammoth Cave made possible by the National Park Service. This talk is part of the Monday Night Lecture Series presented by the Center for the Humanities.
Dissolution Studies is a companion piece to the lecture presented by the Center for Humanities. The piece exists as a set of seven overlapping sonic spaces, which may be accessed as separate audio streams. If desired, please load these links in separate tabs of a web browser, or on multiple devices, in any combination or order. In the event that the tabs do not load, a separate Soundcloud playlist may be available upon request.
LINKS TO "DISSOLUTION STUDIES" STREAMS