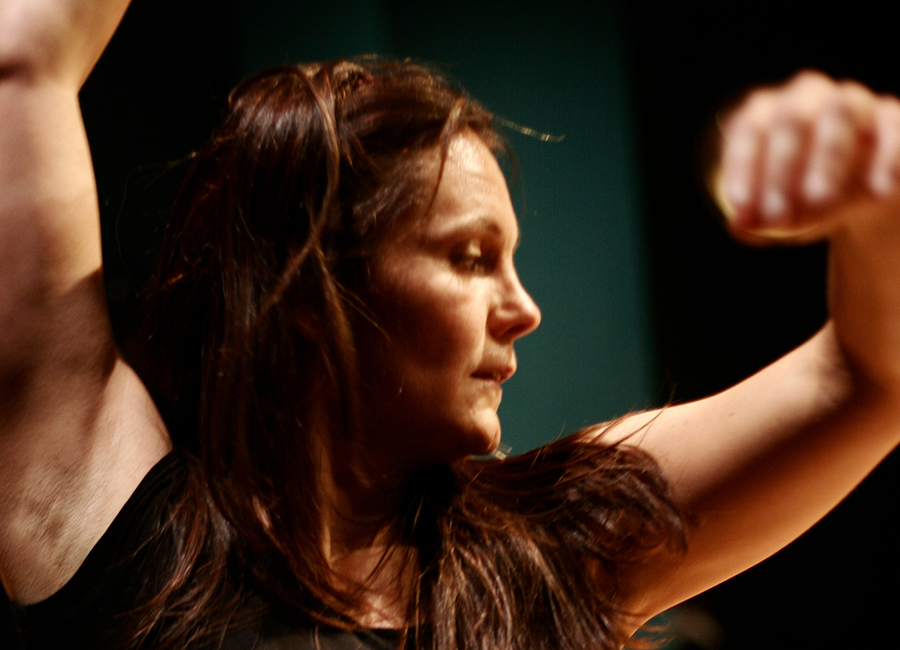 Dancing During Pandemic
Tuesday, November 24, 2020 at 5:00pm
Vimeo

This event will also be streamed on the Connecticut Dance Alliance Facebook page.
Associate Professor of Dance, Environmental Studies, Russian, East European, and Eurasian Studies, and Education Studies, and Director of the Allbritton Center for the Study of Public Life
Katja Kolcio
will lead a free virtual dance class, which will combine a mindful movement warm-up, creative exploration, a full-bodied energetic movement phrase, group movement listening, and a breath and focus-oriented meditative ending.
During any major social transformation or crisis, like the COVID-19 pandemic, movement practice is essential. Our world and our rules of engagement are changing before our eyes. Creative physical movement is integral to our physical and psycho-social well-being, and through it we learn how to navigate our world. On a basic level, we dance to energize our muscles, to stimulate circulation of blood, breath, and oxygen. But, equally important, we also need to move in ways that help us adjust physically, and make sense of our circumstances--to orient ourselves to our new environment. We dance to feel joy, and sometimes we dance to simply feel. This is the overarching purpose of this course: to collectively find new ways of being, understanding, moving, and creating our new world.
This technique workshop is hosted by the Quick Center for the Arts at Fairfield University and the Connecticut Dance Alliance.
CT Dance Now!
is a series of ten virtual dance events hosted by Connecticut Dance Alliance in partnership with Connecticut University and collegiate dance departments. No pre-registration is needed, simply go to
https://www.thequicklive.com/
for each event. Events consist of performances, discussions, and classes offered by dance professionals, artists, and educators representing dance across the state.
The
CT Dance Now!
series is free. The programs and events are supported by membership and tax-deductible donations. For memberships and donations and to learn more about events, workshops and presenters, please visit
https://www.ctdanceall.org/
.