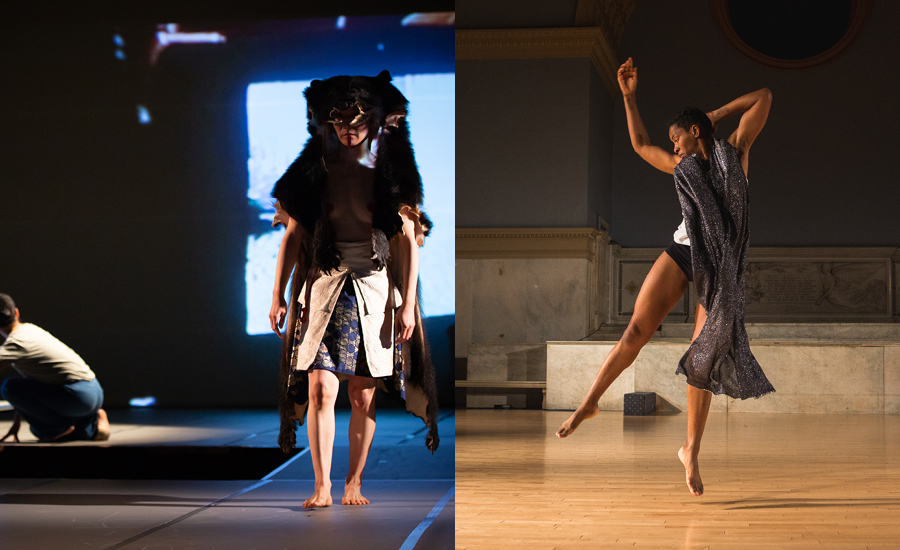 Choreographies of the Archipelago: Artists in Conversation—Yasuko Yokoshi and mayfield brooks
Thursday, December 3, 2020 at 7:00pm
Zoom Webinar
FREE!
Yasuko Yokoshi and mayfield brooks will have a live conversation as part of Choreographies of the Archipelago: Artists in Conversation, a series of online exchanges between artists who work across a variety of geopolitical and disciplinary contexts. This event is presented by the Institute for Curatorial Practice in Performance at Wesleyan University with generous support from the Ford Foundation.
Yasuko Yokoshi is a choreographer and filmmaker. Born in Hiroshima, Japan, she is currently based in Kyoto, and presenting her work internationally. Yokoshi's film"Hangman Takuzo" has been presented by the Kyoto Experiment (Fringe Program), Noorderzon Performing Arts Festival in Holland, and TPAM Performing Arts Meeting in Yokohama. Her stage works have been presented by the Theatre de la Ville in Paris, the Whitney Museum of American Art, the Guggenheim Museum Works&Process, The Kitchen, Danspace Project, Dance Theater Workshop, Performance Space 122, Portland Institute for Contemporary Art/TBA Festival, Massachusetts Museum of Contemporary Art, Dublin Dance Festival, and others. She is the recipient of numerous grants and awards including a John Simon Guggenheim Fellowship, Foundation for Contemporary Arts Award, Creative Capital grant, MAP Fund grant, New York Foundation for the Arts Artist Fellowship, and two New York Dance and Performance "Bessie" Awards. 
mayfield brooks improvises while black, and is currently based in brooklyn, new york on lenapehoking land, the homeland of the lenape people. mayfield is a movement-based performance artist, vocalist, urban farmer, writer, and wanderer. they are currently an artist in residence at the center for performance research (cpr) and abrons arts center in new york city/lenapehoking. mayfield teaches and performs practices that arise from their life/art/movement work, improvising while black (iwb). www.improvisingwhileblack.com.
Image credit: mayfield brooks, Judson Church, 2018. Photo by David Gonsier.