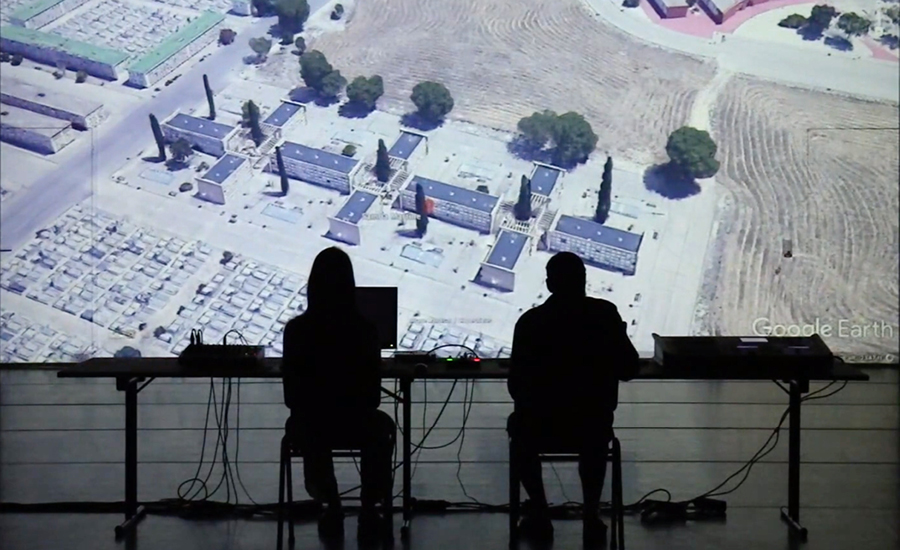 Choreographies of the Archipelago: Artists in Conversation—Arkadi Zaides and Ligis Lewis
Saturday, December 5, 2020 at 12:00pm
Zoom Webinar
FREE!
Arkadi Zaides and Ligis Lewis will have a live conversation as part of Choreographies of the Archipelago: Artists in Conversation, a series of online exchanges between artists who work across a variety of geopolitical and disciplinary contexts. This event is presented by the Institute for Curatorial Practice in Performance at Wesleyan University with generous support from the Ford Foundation.
PROFILES
Arkadi Zaides is an Israeli independent choreographer and visual artist, of Belarusian origin, currently living in France. His company Institut des Croisements has been based in Villeurbanne (FR) since 2015. His artistic reflection focuses on the ways in which political and social contexts produce their effects on the movements and gestures of bodies. His performances and installations have been presented in numerous dance and theater festivals, museums, and galleries across Europe, North and South America and Asia. He is a recipient of numerous awards a including the Emile Zola Prize for Performing Arts for his work Archive (2013) and the Kurt Joss award for his work Solo Colores (2010). With Sandra Noeth, he initiated Violence of Inscriptions at HAU - Hebbel am Ufer in Berlin (2015-2018), with the Goethe Institute Israel, Zaides curated Moves Without Borders (2012-2015), and with choreographer Anat Danieli, Zaides curated the New Dance Project. 
Ligia Lewis is a choreographer and dancer. Through choreography and an embodied practice, she develops expressive concepts that give form to movements, speech, affects, thoughts, relations, utterances, and the bodies that hold them. Her choreographic work slides between the familiar and the unfamiliar. Held together by the logic of interdependence, disorder, and play, she creates space(s) for the emergent and the indeterminate while tending to the mundane. In her work sonic and visual metaphors meet the body, materializing the enigmatic, the poetic, and the dissonant.
Image Credit: Joeri Thiry