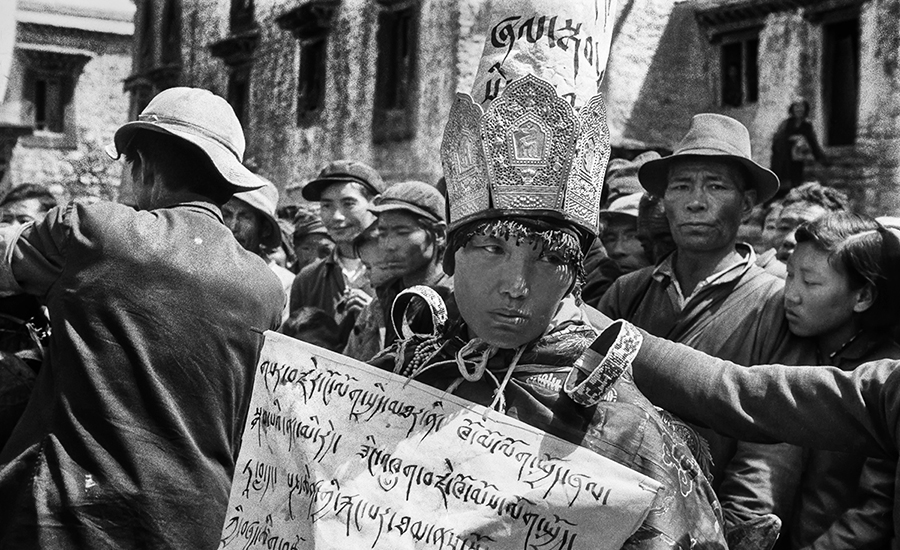 Flames of My Homeland Talk: Ian Boyden and William Frucht
Tuesday, February 23, 2021 at 4:30pm
Zoom Webinar
FREE! (Eastern Standard Time)
After registering, you will receive a confirmation email containing information about joining the webinar.

Flames of My Homeland exhibition curators Ian Boyden '95—a visual artist, poet, and translator—and William Frucht, Executive Editor for Political Science and Law at Yale University Press, will discuss the lives of Tsering Dorje and Woeser, the intersections of art and politics, and the interpretation of photographs across geographic and cultural distance. Moderated by Wesleyan University Associate Professor of Religion and East Asian Studies and exhibition co-curator Andrew Quintman.
Flames of My Homeland: The Cultural Revolution and Modern Tibet, featuring works by Tsering Dorje, Tsering Woeser, and Ian Boyden, is on view in Wesleyan's Ezra and Cecile Zilkha Gallery from Tuesday, February 23 through Thursday, April 1, 2021. (Due to the COVID-19 pandemic, Zilkha Gallery is currently limited to visits by Wesleyan students, faculty, and staff.)
For a full listing of related events, please visit here.
 
Photographs by Tsering Dorje. Used by permission of Tsering Woeser.