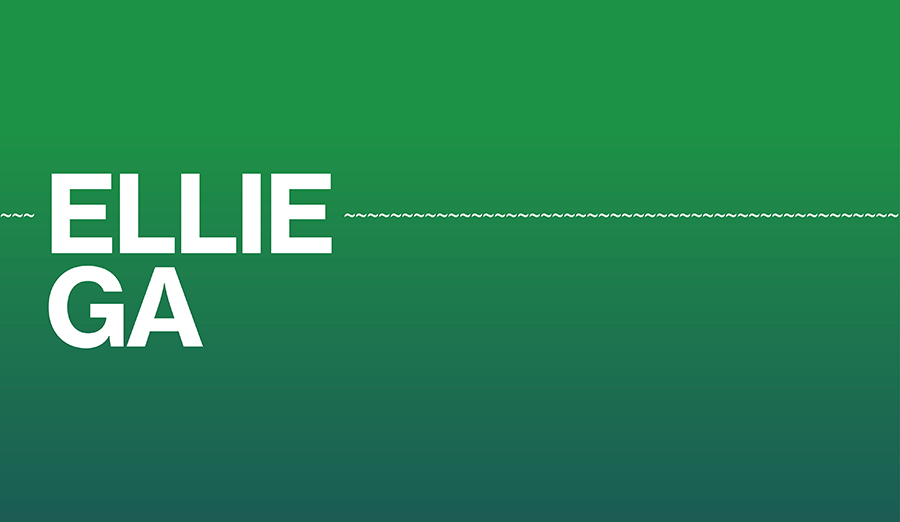 Artist Talk by Ellie Ga
Friday, March 12, 2021 at 12:30pm
Zoom Webinar
FREE! (Eastern Standard Time)
As the first talk of Into the Deluge—an exhibition and series of lectures exploring bodies of water as archives of memory, sites of history, and forms of knowledge—artist Ellie Ga will discuss her work. Her video installation Gyres 1-3, originally commissioned for the 2019 Whitney Biennial, is on view in the Ezra and Cecile Zilkha Gallery through Thursday, March 25, 2021. Due to the COVID-19 pandemic, the Ezra and Cecile Zilkha Gallery is currently limited to visits by Wesleyan students, faculty, and staff.
Born in New York in 1976, Ellie Ga received a BFA from Marymount Manhattan College, New York (1998), and an MFA from Hunter College, City University of New York (2004). Combining narrative genres such as memoir, documentary, and travelogue, Ga's projects use a range of media including performance, photography, video, sculpture, and installation to explore the limits of the human capacity to objectively document and reconstruct both personal and historical events.

Ga's research-intensive projects involve historical and geographical investigations, and the final works triangulate artistic, historical, and scientific systems of knowledge. Throughout her practice, Ga deploys these varying interpretive modes to question the distinctions between personal and public histories, image and text, and fact and fiction. Using exploration as both method and theme, she assembles journals, photographs, videos, slideshows, and observational drawings that merge objective analysis and subjective imagination to interpret her experience of the world.

Ga has had solo exhibitions at the Newark Museum of Art (2005); Pacific Northwest College of Art, Portland, Oregon (2009); Albright-Knox Art Gallery, Buffalo, New York (2014); and the M-Museum, Leuven, Belgium (2014–15). Her work has also been presented in a number of group exhibitions, including Subject Index, Konstmuseum, Malmö, Sweden (2008); Momentum Biennial, Moss, Norway: Imagine Being Here Now (2011); Walking, Drifting, Dragging, New Museum of Contemporary Art, New York (2013); and Arctic, Louisiana Museum of Modern Art, Humlebæk, Denmark (2013). Ga has received several honors, including a Geraldine R. Dodge Foundation Grant (2000), Albert Murray Trust Foundation Grant (2002), National Endowment of the Arts Publication Grant (2006), and Swedish Research Council project grant (2014). She lives and works in New York and London.
Into the Deluge is organized by John Hulsey, Andrew W. Mellon Postgraduate Research Fellow in Interdisciplinary Arts Practices at Wesleyan University. It is sponsored by the Allbritton Center for the Study of Public Life with co-sponsorship from the Office of Academic Affairs, the Samuel Silipo '85 Distinguished Visitor's Fund of the Department of Art and Art History, Writing at Wesleyan, Caribbean Studies, College of Film and the Moving Image, Department of African American Studies, Center for African American Studies, Department of American Studies, and Wesleyan University Press.