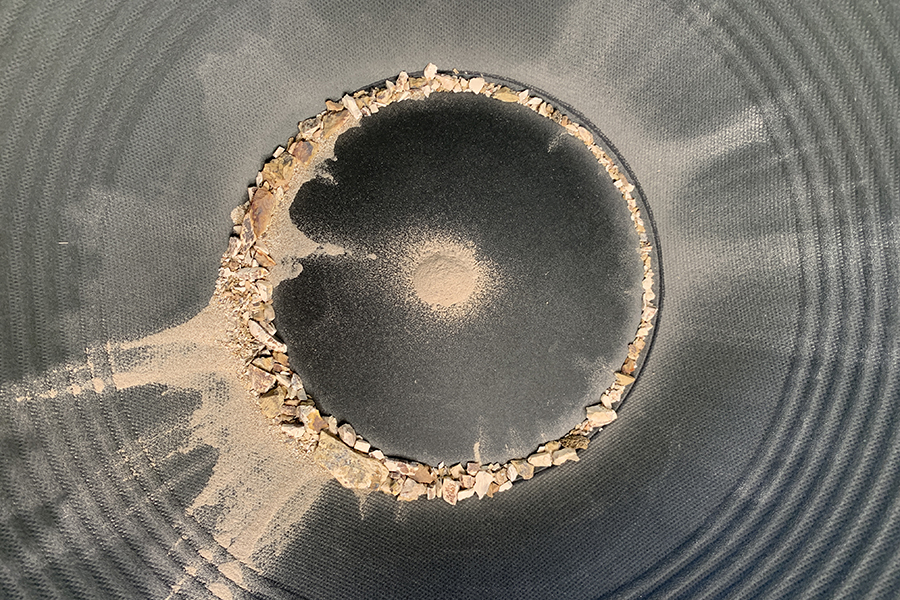 Artist Talk by Ian Boyden: Dearest Elephant—Collaborations between Ian Boyden and Tsering Woeser [New Date]
Thursday, May 6, 2021 at 4:30pm
Zoom Webinar
FREE! (Eastern Standard Time) RSVP required for access to virtual event.
Ian Boyden '95—a visual artist, poet, and translator—will discuss his collaborations with the Tibetan poet and political dissident Tsering Woeser, focusing on works presented in the exhibition Flames of My Homeland, previously displayed in the gallery (February 23-April 1, 2021). Despite these two artist-writers never having met each other in person, they have succeeded in creating a compelling body of work together including translations, films, and site-specific installations.

This talk is co-sponsored by Wesleyan University Press, publisher of Ian Boyden's A Forest of Names: 108 Meditations (2020).

This Zoom event was originally scheduled for Tuesday, March 16, 2021 at 4:30pm.
Flames of My Homeland: The Cultural Revolution and Modern Tibet, featuring works by Tsering Dorje, Tsering Woeser, and Ian Boyden, is on view in Wesleyan's Ezra and Cecile Zilkha Gallery from Tuesday, February 23 through Thursday, April 1, 2021. Due to the COVID-19 pandemic, the gallery is currently limited to visits by Wesleyan students, faculty, and staff.
For a full listing of related events, please visit here.
Image above: Courtesy Ian Boyden Studios, 2020.