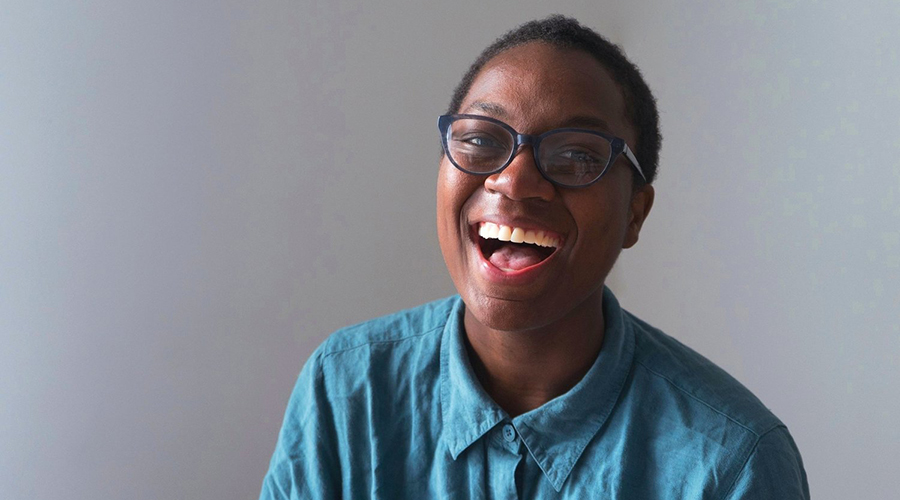 A Conversation with Artist in Residence Miranda Haymon
Thursday, March 18, 2021 at 8:00pm

RESERVE NOW
FREE! RSVP required for access to virtual event.
"Haymon is interested in inclusive, multi-voiced theatre that sparks dialogue."
—American Theatre

Writer, director, and curator Miranda Haymon '16 will discuss their artistic process, forging a theater career, and their radio play version of Pedro Pietri's "The Masses are Asses" (1974), which will be aired on WESU Middletown 88.1FM this spring. Haymon is the inaugural Breaking New Ground Theater Artist in Residence during the 2020–2021 academic year, a new residency co-hosted by the Theater Department and the Center for the Arts which brings early career BIPOC (Black, Indigenous, People of Color) theater artists to campus.

Originally from Boston, Haymon is a Princess Grace Award/Honoraria recipient whose recent projects include "Everybody" at Sarah Lawrence College, "In the Penal Colony" at Next Door at New York Theatre Workshop, "Mondo Tragic" at the National Black Theatre, "Erotophobia" at Fordham University, and "Eclipsed" at Dartmouth College. At Wesleyan, Haymon double majored in German Studies and Theater, and was awarded the Rachel Henderson Theater Prize in Directing. Haymon was also an Assistant Director of the world premiere of The Assembly's "Seagullmachine" at La MaMa in April 2018.

Photo by Naomi Saito.