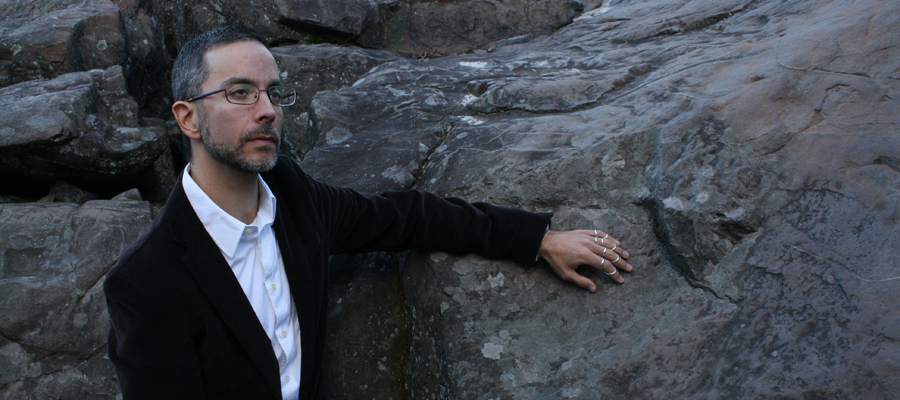 Music at The Russell House: Noah Baerman
Thursday, March 25, 2021 at 4:00pm
WESU Middletown 88.1FM

As part of the
Music at The Russell House
series at the Center for the Arts, WESU Middletown 88.1FM will broadcast a virtual concert by pianist
Noah Baerman
, Director of the Wesleyan University Jazz Ensemble, featuring compositions by Kenny Barron, his undergraduate and graduate school piano teacher and mentor in the 1990s.
Each program will be available to stream from
WESU's show archives
for two weeks following the broadcast.
Pianist/composer Kenny Barron, a
2010 National Endowment for the Arts Jazz Master
, frequent magazine poll-winner, and twelve-time GRAMMY Award nominee, has been a fixture on the New York City and international jazz scenes since going on the road with Dizzy Gillespie's band in 1962 at age 19. Since then, his distinctive voice has influenced subsequent generations of jazz musicians and listeners through his over 50 albums as a bandleader (representing much of his original music), hundreds of albums as a sideman, and his legacy as a performer and educator. He has performed at Wesleyan on numerous occasions, and he is indelibly connected to the school as the younger brother (and frequent collaborator) of saxophonist and educator Bill Barron, a beloved Wesleyan faculty member and former Chair of the Music Department who passed away in 1989.
In lieu of a live concert at The Russell House with in-person collaborators, Noah Baerman presents a program of his mentor's material, mostly played as duets with himself on various combinations of piano, electric piano, and organ, with a smattering of synthesizer and kitchen implement percussion. The one exception is a private recording of Baerman performing one of Barron's compositions in a trio with
Henry Lugo
on bass and
Vinnie Sperrazza
on drums in concert at The Russell House in 2011 a few months after Barron's own most recent performance at Wesleyan.
Program to include "The Only One," "Things Unseen," "Lullaby," "New York Attitude," "Swamp Sally," "Bacchanal," "Nikara's Song," and "And Then Again."
Watch: the short, seven-minute documentary "Expiration Date" (2020) by Joshua Markowitz '22 features jazz pianist Noah Baerman, who lives with a connective tissue disorder that presents a serious set of challenges to his life as an artist.
Noah Baerman is a jazz pianist, composer, educator, author, and activist. Twenty years after nearly walking away from the piano due to his struggles with Ehlers-Danlos Syndrome (EDS), an incurable connective tissue disorder with which he was born, Baerman recently released his eleventh recording under his own name, the double-album
Love Right
. A recipient of Bachelor's and Master's degrees in Jazz Studies from Rutgers University in the 1990s, he first earned national recognition for his 2003 release
Patch Kit
, conceived around his struggles with EDS and featuring jazz legends Ron Carter and Ben Riley.
Patch Kit
raised awareness and funds for EDS and led to an invitation from Marian McPartland to be a guest on her long-running NPR program "Piano Jazz" in 2005. Subsequent works have included
Soul Force
, a tribute to the life and message of Rev. Dr. Martin Luther King, Jr., and
Know Thyself
, an emotionally sweeping 65-minute suite made possible by a "New Jazz Works" grant from Chamber Music America/Doris Duke Foundation. Baerman's recent albums have received coverage from publications including
Downbeat
,
The
Village Voice
,
The New York City Jazz Record
, and the
Hartford Courant
, as well as an hour-long examination of
The Rock and the Redemption
on WNPR's "The Colin McEnroe Show." He has released two additional albums in the past two years with cooperative ensembles he co-leads, Trio 149 and Envisage Collective.
Since 1998, Baerman has lived with his wife, visual artist Kate TenEyck, in Middletown, Connecticut, where July 10, 2020 was declared "Noah Baerman Day" by Mayor Ben Florsheim and the Middletown Commission on the Arts in recognition of his 2020 Arts Advocacy award. He teaches at several institutions including Wesleyan, where he has directed the Jazz Ensemble since 2007, and has taught through their Graduate Liberal Studies Program and worked with teenaged musicians through the Center for Creative Youth since 2002. His teaching concepts have been codified through ten well-regarded instructional books published by the Alfred Publishing Company. In 2012 he became Artistic Director of Resonant Motion, Inc., an organization that seeks to explore and deepen connections between music and positive changes. Through RMI he has overseen numerous educational workshops on the methodology behind socially conscious art, overseen over a dozen musically diverse album releases by other artists through the imprint RMI Records, and fostered and participated in interdisciplinary work. Since 2015 he has curated and hosted RMI's interactive guest artist series "Jazz Up Close," and he been one of the architects of RMI's newest initiative, Claire's Continuum, a commissioning program in memory of his friend and collaborator Claire Randall '12, a Wesleyan alumna and one of RMI's charter team members.
The Noah Baerman Trio previously performed "Jazz With a Conscience" on Sunday, April 8, 2018 at 3pm in The Russell House.
Photos by Kate TenEyck.