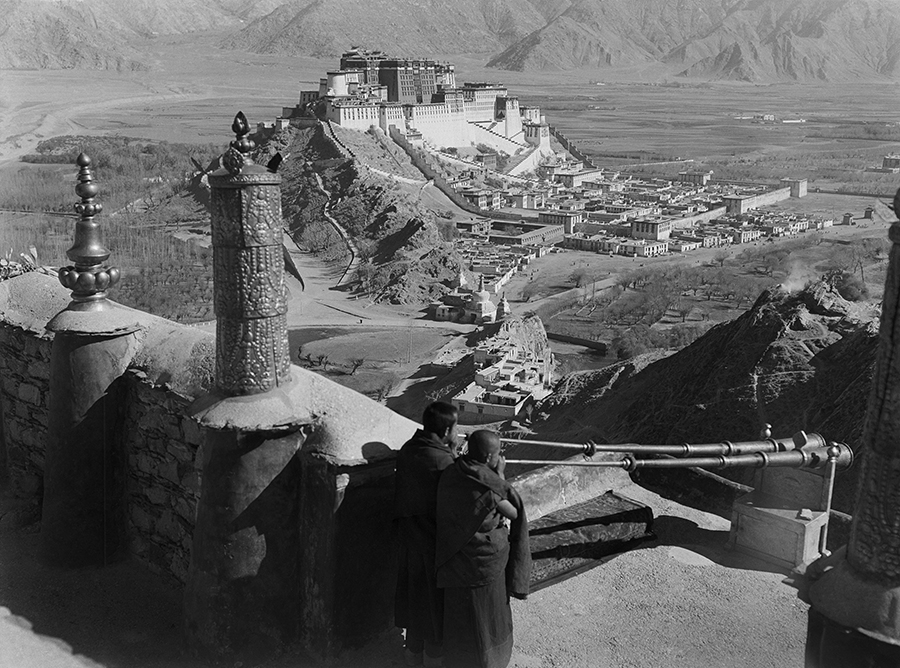 Photography and Tibet: Widening the Frame with Clare Harris [CANCELED]
Tuesday, April 20, 2021 at 4:30pm
Zoom Webinar
FREE! (Eastern Standard Time)
This lecture has been canceled.
After registering, you will receive a confirmation email containing information about joining the webinar.

A lecture on the history of the photographic representation of Tibet, exploring the wider context for Tsering Dorje's photographs from the Cultural Revolutionary period, with Clare Harris, Professor of Visual Anthropology and Curator for Asian Collections at the Pitt Rivers Museum, University of Oxford, UK and author of Photography and Tibet.
Flames of My Homeland: The Cultural Revolution and Modern Tibet, featuring works by Works by Tsering Dorje, Tsering Woeser, and Ian Boyden, is on view in Wesleyan's Ezra and Cecile Zilkha Gallery from Tuesday, February 23 through Thursday, April 1, 2021. (Due to the COVID-19 pandemic, Zilkha Gallery is currently limited to visits by Wesleyan students, faculty, and staff.)
For a full listing of related events, please visit here.
 
Image above: The Potala Palace with monks blowing radung long horns
Photography by Frederick Spencer Chapman (October 2, 1936)
Pitt Rivers Museum, 1998.131.305.1