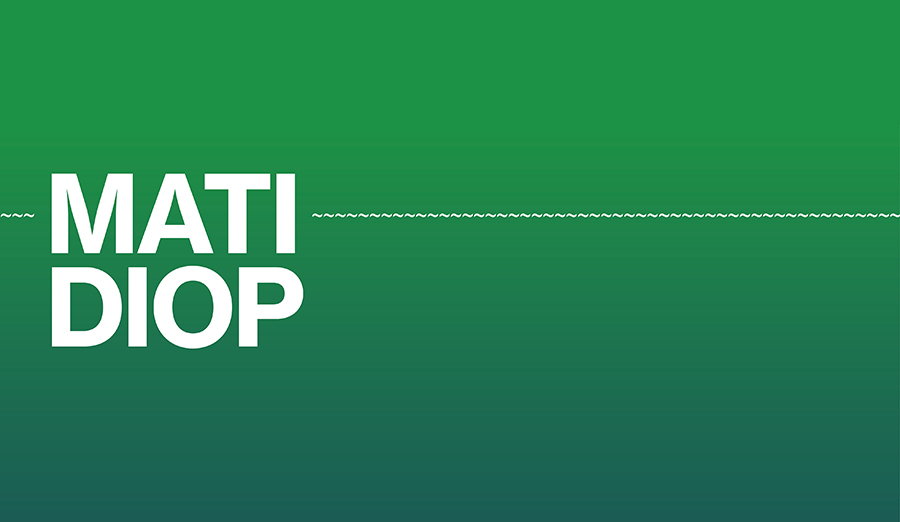 A Conversation with Mati Diop
Sunday, May 2, 2021 at 1:00pm
Zoom
FREE! RSVP required for access to virtual event.
As the fifth and final talk of Into the Deluge—an exhibition and series of lectures exploring bodies of water as archives of memory, sites of history, and forms of knowledge—award-winning filmmaker and actor Mati Diop will talk about her work.
Mati Diop lives and works between France and Senegal. Her debut feature film Atlantics won the Grand Prix at the Cannes Film Festival where it premiered in 2019 ,and was shortlisted for Best International Film at the Oscars in 2020. In my room (2020), her most recent short film, premiered at the Venice Film Festival. Her previous shorts, One thousand suns (2014), Big in Vietnam (2011), Snow Canon (2010), and Atlantics (2009), have been screened and awarded prizes at many film festivals, including Venice, Toronto, Rotterdam, Viennale, FID Marseille, and Indie Lisboa. Diop was awarded Lincoln Center's Martin E. Segal Emerging Artist Award in 2016. As an actor, Diop made her debut in Claire Denis' 35 Shots of Rum (2008), and has since appeared in Simon Killer by Antonio Campos (2012), Fort Buchanan by Benjamin Crotty (2014), and Hermia & Helena by Matias Piñeiro (2016).
Into the Deluge is organized by John Hulsey, Andrew W. Mellon Postgraduate Research Fellow in Interdisciplinary Arts Practices at Wesleyan University. It is sponsored by the Allbritton Center for the Study of Public Life with co-sponsorship from the Office of Academic Affairs, the Samuel Silipo '85 Distinguished Visitor's Fund of the Department of Art and Art History, Writing at Wesleyan, Caribbean Studies, College of Film and the Moving Image, Department of African American Studies, Center for African American Studies, Department of American Studies, and Wesleyan University Press.