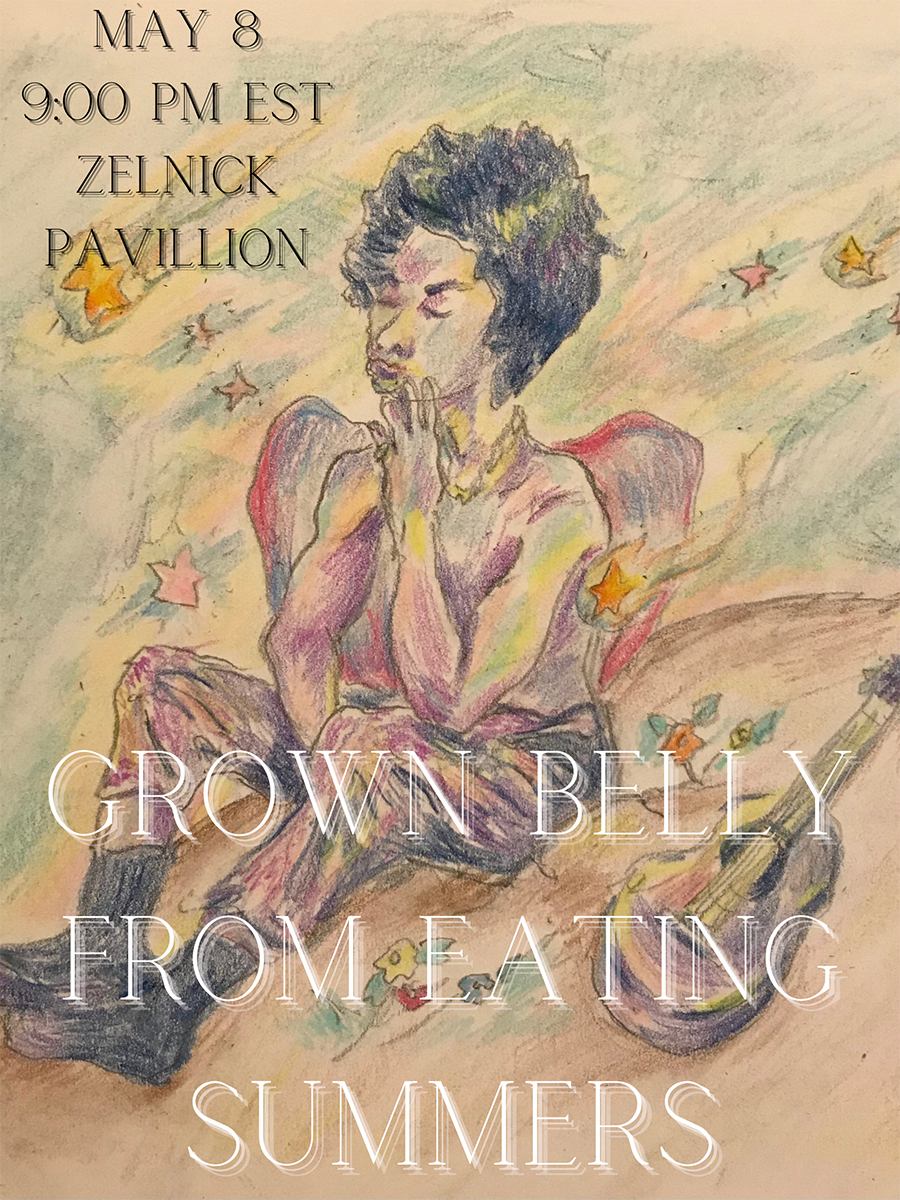 "Grown Belly from Eating Summers" — A Senior Performance by Jace Arouet
Saturday, May 8, 2021 at 9:00pm
Outside of Zelnick Pavilion, 221 High Street, Middletown
FREE! For Wesleyan students, faculty, and staff.
The audience will stand outside of Zelnick Pavilion to watch the performance happening inside of the building, "Grown Belly from Eating Summers," an album by Cicero Presley, a senior performance by multi-hyphenate artist
Jace Arouet
'21. Cicero Presley is a hyper-real character created by Arouet.
Lighting provided by Wesleyan's Dance Department, sound equipment provided by Wesleyan Sound Co-op.