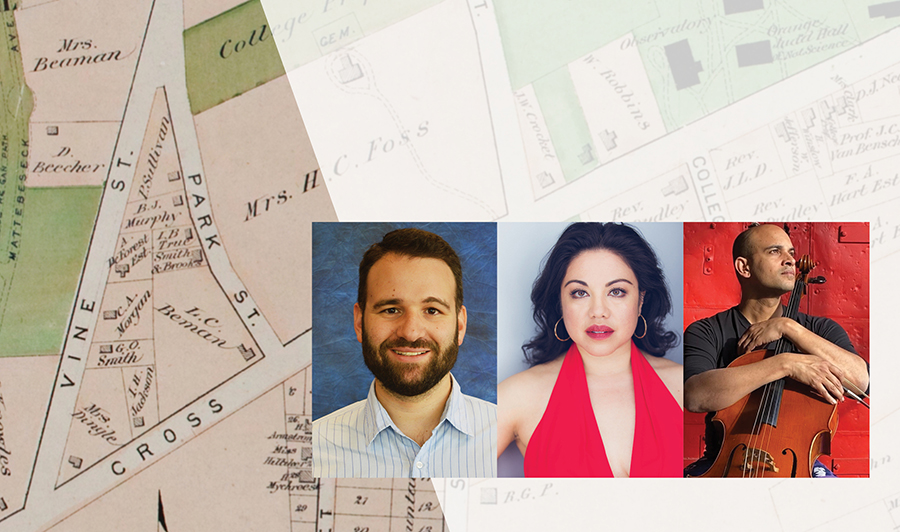 Black Middletown Lives: The History and Legacies of Middletown's Beman Triangle
Monday, May 10, 2021 at 7:00pm
Zoom
FREE! (Eastern Standard Time) RSVP required for access to virtual event.
Explore the history and legacies of Middletown's Beman Triangle, the nationally-significant African American community that thrived on the edge of Wesleyan University's campus from the 1820s until the 1920s. This event features Wesleyan student research from AFAM307: "Black Middletown Lives" with their instructor Jesse Nasta, Visiting Assistant Professor of African American Studies and Executive Director of the Middlesex County Historical Society, in collaboration and with performances by actor, singer, and Assistant Professor of Theater Maria-Christina Oliveras and actor and cellist David Blasher.
A Q&A and conversation will follow the presentation.

Thanks to Wesleyan University's Center for African American Studies, Department of African American Studies, Service Learning Center, and the Center for the Arts' Creative Campus Initiative for supporting this event.

IMAGES (from left): Map of the Beman Triangle (between Cross Street, Vine Street—now Knowles Avenue—and Park Street—now Vine Street) and surrounding area, 1874; Jesse Nasta; Maria-Christina Oliveras; and David Blasher.