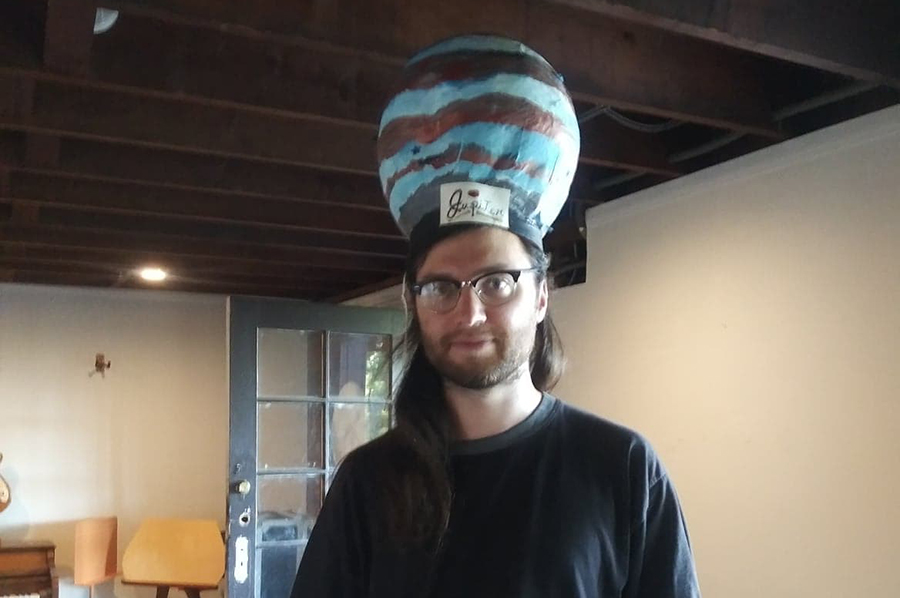 Graduate Music Series: Installment Four
Wednesday, May 12, 2021 at 8:00pm
YouTube

FREE!
The Graduate Music Series showcases the performance, compositional, and research capabilities of graduate music students, alumni, and other affiliates.

The fourth installment of the Graduate Music Series this spring will feature a presentation by current graduate student Stuart Wheeler ("Motet on Thoreau").

Stuart Wheeler's "MR. BERNARD SHAW" from On Vivisection was previously featured on the Graduate Music Series on Wednesday, September 23, 2020 at 8pm.

PROGRAM

Stuart Wheeler
Motet on Thoreau
A set of variations on a biographical sketch of Henry David Thoreau (text by John Cage), performed for solo voice by the composer, accompanied by a film of over 400 drawings from Thoreau's journals.


PROFILE
Stuart Wheeler is a songwriter, composer, singer, and instrumentalist. His interests include improvisation, intonation, translation, language, and theater. From 2014 to 2016 Wheeler was a co-curator of the bi-weekly concert series Avant GaRawge, in Provo, Utah. During that time he was also active with Deseret Experimental Opera (DEXO)—a "do it yourself" collective of musicians, poets, choreographers, and visual artists dedicated to bootstrapping newly-created works within the malleable construct of opera. With DEXO, Wheeler premiered The Heavenly City (2015), Red Lake (2016—winner of the Alfred Lambourne Prize for Sound), and The 55 Brides of Brileen Young (2017), acting both as a composer and singer in all of those projects. He has created commissioned work for documentary film, screendance, plays, choir, and Balinese gamelan.