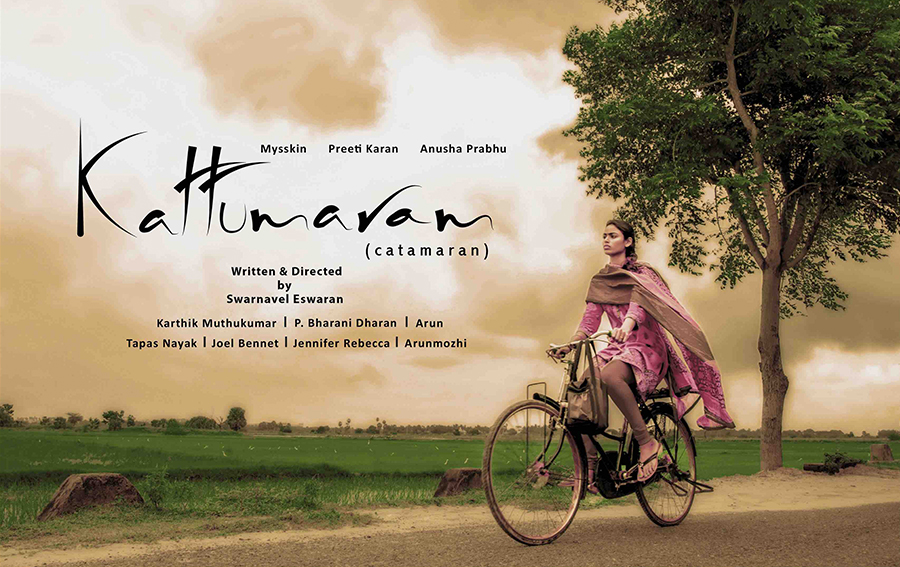 Film Screening and Discussion: Kattumaram (Catamaran)
Thursday, September 30, 2021 at 7:00pm
YouTube
FREE! RSVP required for access to virtual event.
"Eswaran balances politics with aesthetics, making Kattumaram a beautiful and genuine experience."
—Frameline

Part of an emerging queer cinema from South India, the 2019 film Kattumaram (Catamaran) depicts a conservative fisherman who gradually comes to accept his Tsunami-orphaned niece's relationship with a woman. The virtual screening will be followed by a discussion with director Swarnavel Eswaran and Assistant Professor of Film Studies Anuja Jain, moderated by Chair of the Dance Department and Professor of Feminist, Gender, and Sexuality Studies Hari Krishnan.


This event is part of the 45th annual Navaratri Festival. Navaratri, one of India's major festival celebrations, is a time to see family and friends, enjoy music and dance, and seek blessings for new endeavors. Wesleyan's 45th annual festival celebrates the diversity of Indian music and dance. For more information and a full listing of events, please visit www.wesleyan.edu/cfa/navaratri.
Presented by the Center for the Arts, Music Department, and Dance Department, with leadership support from the Madhu Reddy Endowed Fund for Indian Music and Dance at Wesleyan University, and additional support from the Jon B. Higgins Memorial Fund.