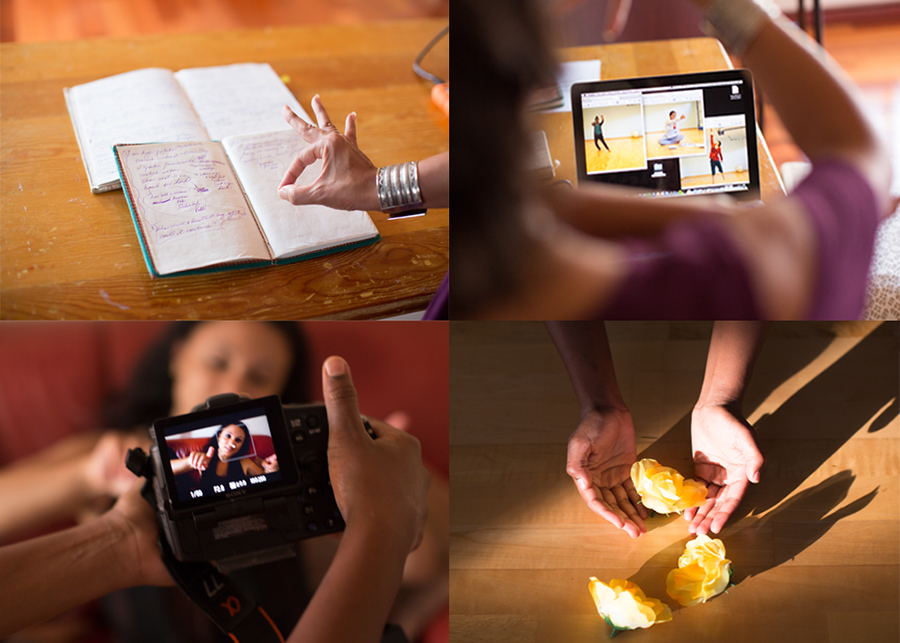 Dance Workshop and Conversation with The Post Natyam Collective
Saturday, October 2, 2021 at 2:00pm
Zoom
FREE! RSVP required for access to virtual event.
Moderated by Professor and Chair of the Dance Department and Professor of Feminist, Gender, and Sexuality Studies Hari Krishnan.
The Post Natyam Collective (Sandra Chatterjee, Cynthia Ling Lee, and Shyamala Moorty) will engage workshop participants through creative exercises and video documentation of performance works from the past fifteen years. In conversation with Professor Hari Krishnan, the coalition will also discuss their transnational collective practice of creating queer, postcolonial, diasporic, and feminist explorations via South Asian dance through virtual and in-person collaboration. The workshop is 90 minutes long and particpants are encouraged to read the Post Natyam Collective's manifesto before attending the workshop.


Re-entry from Sandra Chatterjee on Vimeo.
This event is part of the 45th annual Navaratri Festival. Navaratri, one of India's major festival celebrations, is a time to see family and friends, enjoy music and dance, and seek blessings for new endeavors. Wesleyan's 45th annual festival celebrates the diversity of Indian music and dance. For more information and a full listing of events, please visit www.wesleyan.edu/cfa/navaratri.
Presented by the Center for the Arts, Music Department, and Dance Department, with leadership support from the Madhu Reddy Endowed Fund for Indian Music and Dance at Wesleyan University, and additional support from the Jon B. Higgins Memorial Fund.