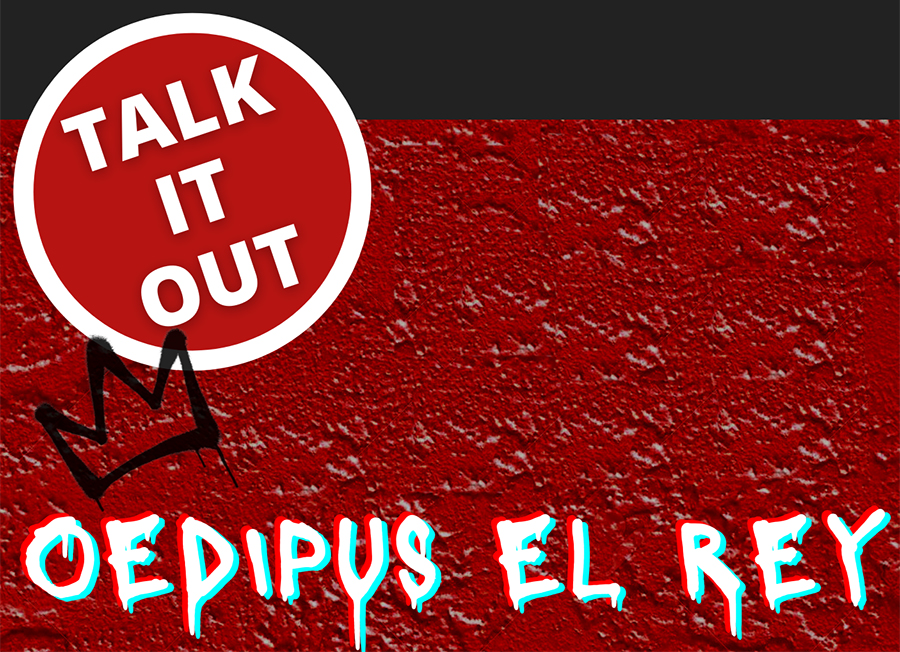 Talk It Out: Oedipus El Rey - Self-Determination Versus the Weavers of Fate
Thursday, October 28, 2021 at 5:30pm
Downey House Lounge, 294 High Street, Middletown
FREE! For Wesleyan students, faculty, and staff. RSVP for food counts.
The Wesleyan Theater Department presents a "Talk It Out" interdisciplinary, open conversation around the issues of fate and self-determination framed by their
November production of Oedipus El Rey
directed by Assistant Professor of Theater
Katie Pearl
.
The conversation will include Associate Professor of Classical Studies
Eirene Visvardi
, whose work on Greek drama focuses on its investigation of identity politics, emotion, and participation in public life; Assistant Professor of the Practice in Theater
Edward Torres
, an actor and director who performed in the 2017 Chicago production;
Milton Espinoza
'22, who is portraying Oedipus in Wesleyan's production as a senior theater capstone performance;
Jason Torello
, a graduate of Wesleyan's Center for Prison Education program; and graffiti artist
Lindaluz Carillo
, a first generation Peruvian and Hartford area muralist and activist.
Pizza and refreshments will be provided.
Sponsored by the Creative Campus Initiative of the Center for the Arts, the Office of Academic Affairs, and the Theater Department.