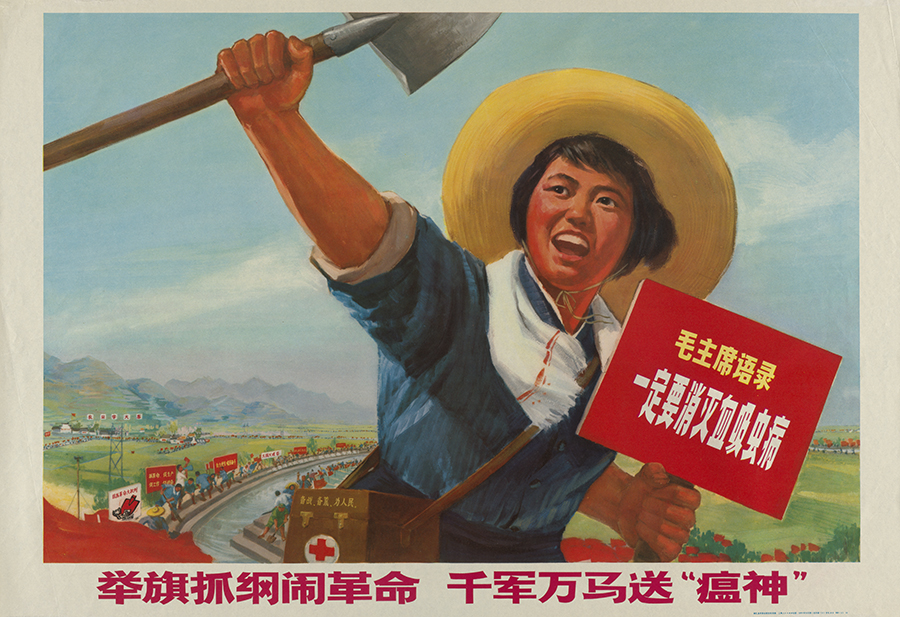 Opening Reception: Strong Bodies for the Revolution
Wednesday, February 16, 2022 at 12:00pm
College of East Asian Studies Gallery at Mansfield Freeman Center

FREE!
Please join us to celebrate the opening of the new exhibition, Strong Bodies for the Revolution: Pursuing Health and Power in the People's Republic of China, in the CEAS gallery. The student faculty curators will make remarks at 12:15pm.
The exhibiton will be on display from Wednesday, February 16 to Friday, May 13, 2022. Gallery hours are Tuesday through Friday, from Noon to 4pm. Visit the College of East Asian Studies Gallery website for more information.
How did the government of the People's Republic of China mobilize its people to implement public health campaigns and improve the health of hundreds of millions of people? The College of East Asian Studies presents an exhibition featuring a collection of propaganda posters donated by the family of Ruth and Victor Sidel. During their travels to China, the Sidels acquired more than 55 posters, most of which illustrated the underlying principles that governed Chinese public health policy during tumultuous years of revolution. ​This exhibition, curated by faculty and students, showcases common themes in the posters that contribute to a larger narrative on modern health practices in China. Co-sponsored by the Allbritton Center for the Study of Public Life; Feminist, Gender, and Sexuality Studies Program; Fries Center for Global Studies; Department of Government; History Department; Science in Society Program and Black Box Labs; and Wesleyan University Library.
Image: Eradication of Snail Fever, Courtesy of the Ruth and Victor Sidel Collection.