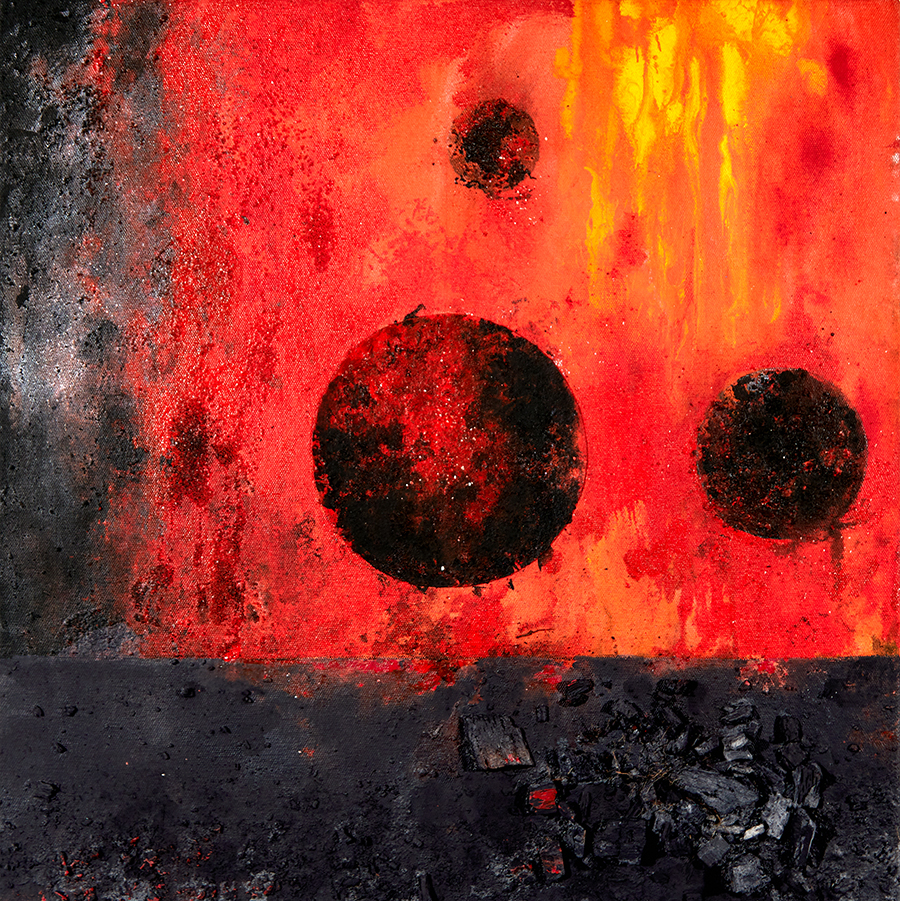 Diane Burko: Visualizing Environmental Change Exhibition Opens
Thursday, February 17, 2022 at 12:00pm
Ezra and Cecile Zilkha Gallery

FREE!
Diane Burko's exhibition Visualizing Environmental Change opens in Zilkha's South Gallery.
Diane Burko works at the intersection of art and the environment with an artistic practice that is devoted to bringing the challenges of climate change to light. Having spent over four decades exploring monumental and geological phenomena in a wide range of works from painting to photography to video, in 2006 she devoted herself exclusively to the exploration of environmental issues. Her artworks integrate experiences of on-location explorations and scientific data and resolve themselves into captivating climate-conscious works that encourage critical thinking about the role humans are having on the environment.
This exhibition is presented by The College of the Environment as part of their 2021–22 Think Tank theme "Visualizing Environmental Change."  Co-sponsored by the Department of Art and Art History and the Samuel Silipo '85 Distinguished Visitor's Fund; Department of Earth and Environmental Sciences; and Science in Society Program.
Visualizing Environmental Change will be on view in Zilkha's South Gallery from Thursday, February 17 to Thursday March 3, 2022. For more information, please vist the Ezra and Cecile Zilkha Gallery webpage.
Image: Diane Burko, OR Burning, 2020, mixed media on canvas, 20 x 20 inches.