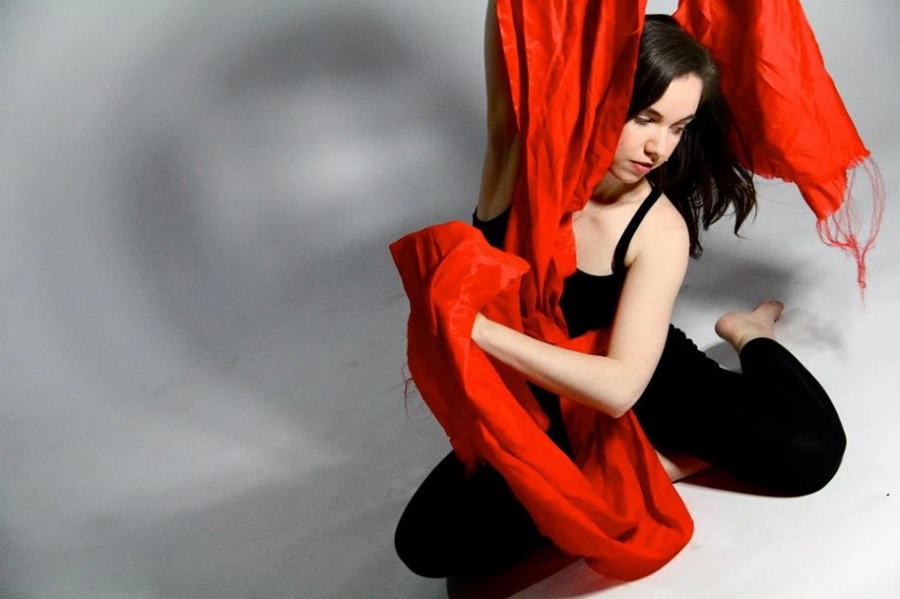 Movement Workshop: Yangge Dance and Politics in China with Ellen Gerdes '05
Friday, March 4, 2022 at 12:30pm
College of East Asian Studies Seminar Room at Mansfield Freeman Center, 343 Washington Terrace

FREE! For Wesleyan students, faculty, and staff.
Participants will meet in the College of East Asian Studies Gallery before moving to the College of East Asian Studies Seminar Room for the workshop.
In this workshop, participants will learn basic
Yangge
(Chinese folk dance) movement with stepping patterns, group lead-follow dynamics, and fan skills.
Yangge
folk dance forms were promoted during the founding of the Communist Party of China to garner support, and now are practiced as part of the
guangchangwu
(plaza dance) phenomenon in public spaces. Amateur
guangchangwu
dancers gather together to socialize and stay healthy through exercise. At the same time, these dancers create autonomy from the Chinese state by making choices about what they dance and how they compete. All levels of experience welcome.
Ellen Gerdes
'05 majored in Dance at Wesleyan. She currently teaches graduate courses in the Dance Department at Temple University. Her scholarship focuses on intersections of dance and politics in the People's Republic of China and Sinophone locations (Taiwan, Hong Kong, and the United States). She holds an Ed.M. in Dance from Temple University, and a Ph.D. in culture and performance from U.C.L.A.
This workshop is held in conjunction with the exhibition
Strong Bodies for the Revolution: Pursuing Health and Power in the People's Republic of China
, on view in the
College of East Asian Studies Gallery
from Wednesday, February 16 through Friday, May 13, 2022.
Co-sponsored by the Dance Department, the College of East Asian Studies, and the Center for the Arts.
The general public is welcome to view exhibitions in both the Ezra and Cecile Zilkha Gallery and the College of East Asian Studies Gallery at Mansfield Freeman Center. All patrons must adhere to and follow the University COVID-19 safety guidelines. Wesleyan requires all visitors to be fully vaccinated including booster shots. All visitors will need to provide proof of having been fully vaccinated. Masks are required in all University buildings regardless of vaccination status.
Indoor performances as well as special events, including opening receptions in the galleries, will be open to Wesleyan students, faculty, and staff.
Vaccinated visitors may attend outdoor events and outdoor activities unmasked. Patrons under the age of five are required to wear a mask at outdoor events. Due to current CDC age limits on vaccinations, individuals under the age of five will not be permitted at indoor exhibitions.
Image: Ellen Gerdes '05. Photo by Lindsay Browning.