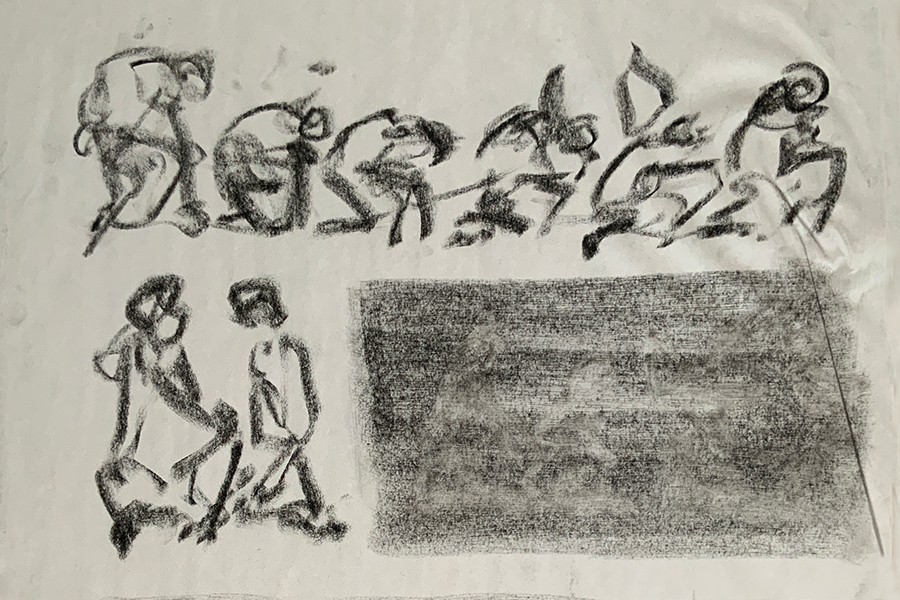 Spring Senior Thesis Dance Concert
Friday, March 25, 2022 at 7:00pm
Patricelli '92 Theater, 213 High Street, Middletown
$4 Wesleyan students, $5 Wesleyan faculty and staff
Saturday, March 26, 2022 at 2:00pm
Patricelli '92 Theater, 213 High Street, Middletown
$4 Wesleyan students, $5 Wesleyan faculty and staff
Saturday, March 26, 2022 at 7:00pm
Patricelli '92 Theater, 213 High Street, Middletown
$4 Wesleyan students, $5 Wesleyan faculty and staff
Senior choreographers present a collection of new works as the culminating project of the dance major. Featuring works by Gabrielle Baba-Conn, Christian Denny, Annie Kidwell, Natasha Marder, Zoe McCracken, Spenser Stroud, and Maren Westgard.
The general public is welcome to view exhibitions in both the Ezra and Cecile Zilkha Gallery and the College of East Asian Studies Gallery at Mansfield Freeman Center. All patrons must adhere to and follow the University COVID-19 safety guidelines. Wesleyan requires all visitors to be fully vaccinated including booster shots. All visitors will need to provide proof of having been fully vaccinated. Unless an event or exhibition indicates that a mask is required, masks are optional in University buildings for those over the age of five. Patrons should continue to carry a mask with them. We ask our audiences to be accommodating to those who are more comfortable with everyone masked while attending events and viewing exhibitions. Indoor performances as well as special events, including opening receptions in the galleries, will be open to Wesleyan students, faculty, and staff. Due to current CDC age limits on vaccinations, individuals under the age of five will not be permitted at indoor exhibitions.
Illustration by Quinn Kessel.